MoUs worth Rs 12.1 trillion signed in Magnetic Maharashtra summit. Will the projects materialise?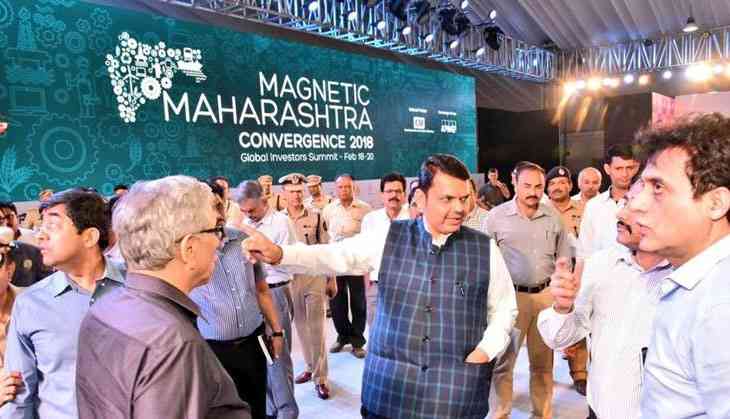 The three day global investors' summit - Magnetic Maharashtra Convergence 2018 - concluded in Mumbai on 20 February. The government of Maharashtra signed 4106 Memorandums of Understanding (MoUs) for investment of Rs 12.1 trillion. Apart from these, according to the Chief Minister Devendra Fadnavis, the state will also get approved investment of Rs 3.91 trillion through 104 MoUs that are to be executed by state and central government agencies. The state government is also promising that the hyperloop and electric vehicles will soon become a reality. The hyperloop is expected to bring down the travel time from Mumbai to Pune to just 25 minutes from three hours at present.
While it would be a Herculean task to fulfill all the MoUs, CM Fadnavis is optimistic. "We have realised 63% of the 2984 MoUs signed during Make in India Week in February 2016. This time the performance will be better," he said.
The collective worth of MoUs signed for sectors such as manufacturing, electric vehicles, logistics, textiles, gems and jewellery and the hyperloop project is Rs 5.48 trillion out of Rs 12.1 trillion. The housing sector will see the investment of Rs 3.85 trillion and energy sector will see investment of Rs 1.6 trillion. The state government hopes to create 3.6 million jobs out of the total investment of Rs 12.1 trillion.

While government is busy boasting the achievement of inviting such a huge investment in the state, the Opposition has come down heavily on it. The Congress has demanded that a white paper on total investment in the state for last three years should be published.
"Maharashtra is no more magnetic. It has become pathetic. On one hand the government is organising an event with much fanfare on the other hand it is misleading people by projecting wrong investment figures. The government should issue a white paper on total investment in the state over last three years," said Congress MP and president of Maharashtra Pradesh Congress Committee Ashok Chavan.
The MoUs signed in real estate sector are misleading, because similar MoUs were signed earlier but they never materialsed. "Real estate companies keep on playing such games, one has to be very careful about their proposals and intentions. But the state government seems to be interested only in getting publicity," he said.
Various real estate companies have signed MoUs collectively worth Rs 27,82,000 crore to build 14,40,000 affordable houses across the Mumbai Metropolitan Region. The issue of affordable housing has been at the forefront since long and successive governments have announced construction of the same from time to time. "But nothing has been realised the way it was promised. This is a cause of serious concern," said a senior BJP leader who did not wish to be named. "This government is in the habit of misleading the people by throwing inflated figures about investment. After Make in India Week in February 2016, the government claimed that the world's largest electronic manufacturing company Foxconn, which also manufactures iPhones would invest $5 billion in Maharashtra. We are yet to see a single penny coming to the state from the company even after two years. And going by the indications given by industries minister Subhash Desai, one should now forget it," Chavan said.

The MoUs signed on 20 February included the investment of Rs 60,000 crore by Reliance Industries to establish an integrated industrial area, Maharashtra Industrial Development Corporation (MIDC) signed an MoU with Ministry of Railways to set up a coach manufacturing factory at Latur in the Marathwada region."The project worth Rs 600 crore will be spread across 2000 acres of land, out of which 350 acres will be handed over to the Ministry of Railway in the next five days. The factory will not only manufacture rail coaches and metro rail coaches for domestic needs, but will also compete globally in the coach manufacturing sector," Railway Minister Pyiush Goyal said.