Lessons for Greek PM Alexis Tsipras from Modi: How to sell cars in the time of joblessness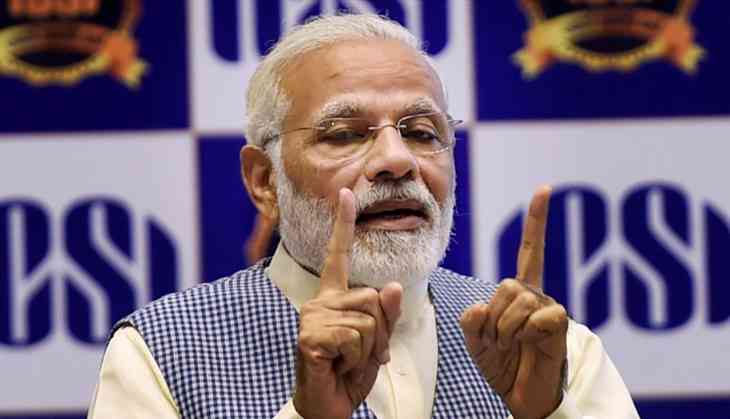 The tenure of the Narendra Modi government can be divided into two epochs – before and after demonetisation. The period before demonetisation will be remembered as a time when Modi roared like a lion, while his opponents ran for cover. Indeed there were some showdowns, but they were over – in Modi's favour – even before one could set his eyes on the battlefield.
Post demonetisation, Modi is realising that his roar no longer sends his opponents scurrying for cover. And his challengers are increasing by the day. Not just in the Opposition, but also within his own.
Every time he tries to defend his reign as the king of India's democratic jungle, he seems to be buying time. Immediately after demonetisation he sought 50 days.
"I have asked the country for just 50 days. If after 30 December, there are shortcomings in my work or there are mistakes or a bad intention found in my work, I will be prepared for the punishment that the country decides for me," he promised.
The grace period is over. The situation has worsened.
According to Centre for Monitoring Indian Economy, 15 lakh people lost their jobs between January and April 2017. The decision to demonetise 86% of the currency in circulation has backfired. Whatever remained unharmed in the economy during demonetisation, is getting destroyed due to a complex Goods and Services Tax (GST). Naturally, Modi's detractors are raring to take him down.
Change of plans
The crisis calls for a change in tactic. And Modi, gifted as he is in shifting goal posts, is trying to change the narrative.
Instead of giving dreams of a great future, he is now trying to sell the idea that the 'present' under him is just as bad as the 'past' under Manmohan Singh. A far cry from his election campaign 'Acche din aane wale hain'.
The message now is –
A punctured economy and broken dreams of the Indian youth are not an aberration. It is a situation that Indians are used to. "During the previous governments there were eight instances when the GDP was at or below 5.7%," Modi said in his defence.
He further justified his rule by picking up the lowest growth rate period under the previous government.
"India's economy has also seen quarters where, don't forget the past, the growth fell down to 0.2%, 1.5%," he said.
Indeed, Modi was right when he said that India's recent past was not promising. There were problems in the way the economy was steered by those now sitting in opposition. But when Modi says this, he is missing a point and with it, his own 'undisputed' claim to the throne he holds today.
Modi's mandate in Parliament was not for bringing forward the worst from the previous regime. His electoral campaign 'Acche din aane wale hain', even by the standards of a jumla, should have kept the miseries of Indians at the same level as it were before 2014 – not made it worse.
Unfortunately, the problems have exacerbated. If the period under the UPA government was known as a time of jobless growth, under Modi, it is of job loss and declining growth.
Data smokescreen
There is little data though, which speaks in favour of Modi, but it would be a cardinal sin to take credit for it. Modi claimed that the fiscal deficit in his tenure had gone down from 4.5% of the GDP to 3.5%.
But can any in-house economist of the Modi government – here's bringing Bibek Debroy, Surjit Bhalla or Arvind Subramanian into the picture – say that even a fraction of this reduction in the fiscal deficit is a result of the Modi government's policies?
Had there not been a crash of over 50% in the prices of crude oil in the international markets between 2014 and 2017, the hardships that the government would have had to face in keeping its fiscal deficit under control would be unimaginable.
Another set of data that Modi used to showcase the robustness of the Indian economy came from various sectors without any comparable figures to put growth into perspective
Like 34% increase in tractor sales and 12% increase in car sales etc.
British Economist and Nobel Laureate Ronald Coase, is remembered for his famous line – "If you torture a data long enough, it will confess anything."
Over the past three years, Modi government has tried hard to play by Coase's quote. But, this time Modi is not torturing the data. He is just cherry-picking it.
However, if cherry-picking data could make a tottering economy trot, here is a startling piece of data that might flash blind even Modi.
In Greece, car sales increased by 43.1% in February compared to the same month in 2016, according to the Hellenic Statistical Authority.
How great things were actually going for the Greek economy reflected well on its GDP growth rate. In 2016, the European country grew by 0.0%.
Alexis Tsipras, the Greek prime minister can learn from Modi. His countrymen can be coaxed to overlook a 21% jobless rate and believe that 'Acche din aa chuke hain' (Good days are here).
Edited by Jhinuk Sen