ISRO launched GSAT-6A communication satellite in Sriharikota‬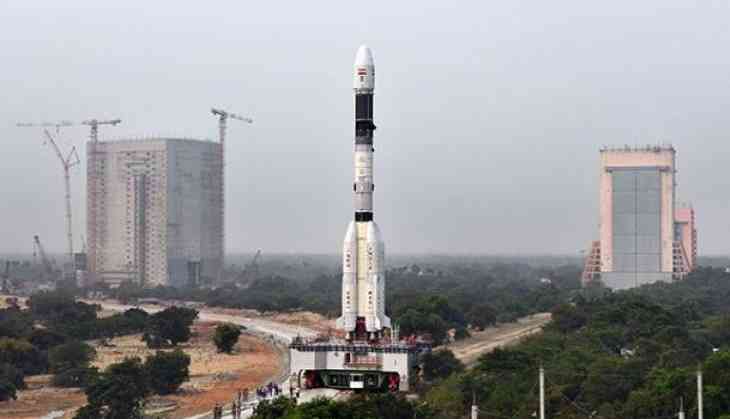 On Thursday, the Indian Space Research Organisation (ISRO) GSLV Mk-II successfully placed communication satellite GSAT-6A in to orbit from Second Launch Pad (SLP) in Satish Dhawan Space Centre SHAR, Sriharikota.

ISRO is yet to test certain critical systems that will eventually go into the country's second lunar mission. Moreover, the satellite will enhance communication services for the Indian military.

The Geosynchronous Satellite Launch Vehicle- F08 (GSLV-F08) rocket carrying the communication satellite GSAT-6A weighs 2,140kg will take off at 4:56 pm IST today. It will be GSLV's 12th flight and sixth with an indigenous cryogenic engine.
Also Read: Daimler AG, BMW to merge ride-sharing units

Isro informed that they will also validate systems which include high thrust Vikas engine, which may eventually be used during the launch of Chandrayaan-2. The engine has been improved and it will be able to carry another 70kg weight to its payload capability.

An ISRO official said, "Any improvement in the vehicle will be usually incorporated in the subsequent launches. As of now, Chandrayaan-2 is planned for October this year."

To enhance the reliability of the launch vehicle, the scientist will test the electro-mechanical actuation system in the place of an electro-hydraulic actuation. An actuator will control the vehicle at every stage.

GSAT-6A is different from the usual communication satellites. The satellite will complement its predecessor GSAT-6. ISRO sources said, "The satellite will provide services for defense purposes and will not add any transponder capacity for general uses."

GSAT-6 has been in orbit providing communication services since its launch on August 27, 2015. The satellite has 6m wide unfurlable antenna, thrice the size of the antenna generally used by Isro satellites, which will enable mobile communication from anywhere through hand-held ground terminals.

During the launch, the three-stage GSLV will eject the satellite into a geostationary transfer orbit at an altitude of about 35,975km from earth at about 17 minutes after liftoff.

After the launch, Isro scientists will conduct three orbital raising maneuvers by firing the thrusters onboard the satellite from the ground station in the subsequent days to place it in its final orbital slot at an altitude of about 36,000km.
Also Read: Ageing Japan: Japanese robots Paro to help elderly people