Govt's package for apparel industry: will there be any big benefit?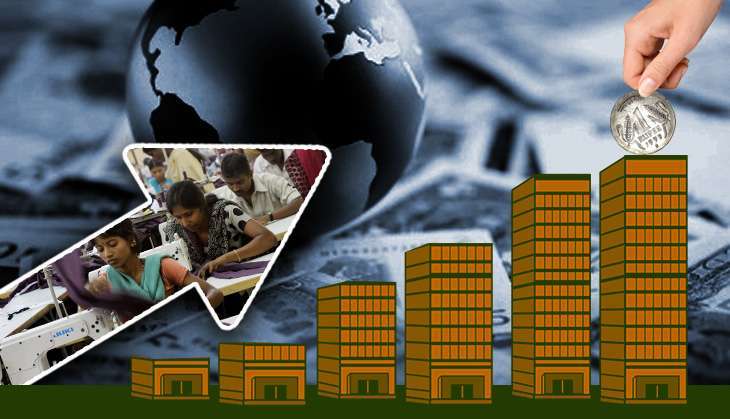 The announcement
The govt recently announced a huge financial package for the apparel industry
This has elicited strong positive responses from the industry
The problem
The apparel industry in India has seen very small firm sizes
This leads to inefficiencies, and a loss of competitiveness in world markets
More in the story
The need for labour reforms - and why the govt is quiet on it
Will this package aid industry owners or labourers?
The recent announcement of a huge financial package for the apparel industry has elicited strong positive reactions from industry associations and others.
Encouraging the growth of the sector is said to be good for employment creation, for exports and for the economy. It's good to imitate the Asian miracle makers who took this path in the 1960s and 1970s.
While exports-led growth for an economy the size of India is not a viable proposition, exports help, and apparel exports help in a good way - they are employment intensive.
Economists like Jagdish Bhagwati and Arvind Panagariya have argued that the "muted" impact of economic growth on poverty removal and employment creation in India has been due to the fact that our growth has been driven by capital and skilled labour-intensive industries, and not low-skilled labour intensive industries like apparel.
The apparel sector in India is characterised by very small firm size. Most of the sector's workers are employed in firms with 49 or less workers, while in China, a large majority of workers are employed in medium and large-sized firms - 200 workers and more.
This characteristic of the Indian apparel sector leads to inefficiencies, and therefore, reduces competitiveness in world markets, market share and growth prospects.
The 'need' for labour reforms
The issue here is to ascertain why the Indian apparel industry is so inefficiently structured, and what can be done to change this.
The objective is to transform the sector to one characterised by efficient, large-sized firms, which compete effectively in international markets and contribute significantly to both GDP and employment growth and poverty alleviation.
Bhagwati and Panagariya, in their book 'India's Tryst With Destiny', contended that the reason why large-scale Indian manufacturing has shied away from unskilled/low-skilled labour intensive sectors like apparel and also from technology choices involving low-capital labour ratios is the existence of "multiple layers of regulation" in the labour market, which "discourage the emergence of large scale labour intensive manufacturing in India".
The apparel sector and other 'labour intensive' sectors remain characterized by small, inefficient firm sizes and labour in those sectors to an informal and heavily exploited status because "... a highly inflexible labour market ...makes the cost of labour in the formal sector excessively high."
Labour reforms, it is therefore argued, are the principal requirement for encouraging the emergence of large-scale labour intensive manufacturing in India. It follows that growing the apparel sector to take over from China and other Asian competitors requires not just better infrastructure, but serious labour market reforms to remove "the complexity and burdensome nature of the regime" of labour laws, both central and state, that keep the sector 'cabined, cribbed, confined'.
Problem isn't 'poor' owners
The critical question that arises from this view of the Indian growth process is whether the measures announced for growing the apparel industry are actually the best possible means of doing so.
The principal focus of the package announced appears to be financial - government handouts to compensate for various levies that the industry may find onerous. Relief is provided in the income tax and domestic duties space and EPF contributions, while additional subsidies are offered as incentives.
Are these measures likely to transform the apparel sector into a large-scale, formal, labour-intensive growth dynamo, or will it remain a small-scale, poorly competitive, informal labour-employing sector, albeit with much higher profit margins for the owner?
It must be remembered that small-scale manufacturing does not necessarily mean poor owners of capital - only informally employed and uniformly poor labour!
It is quite possible that the sector may expand without any structural change - if margins are higher, more small firms may be set up and growth can certainly occur. However, will it be the optimal growth pattern that we need or will it be 'same old same old'?
Labour reforms have obviously proven to be politically difficult to implement, and are carefully not talked about. The route chosen for growing the sector is one of financial assistance in various forms.
Will this route be adequate to bring about the structural transformation needed?
Only time will tell.