Govt formula for a healthy nation: cheaper SUVs, expensive drugs under GST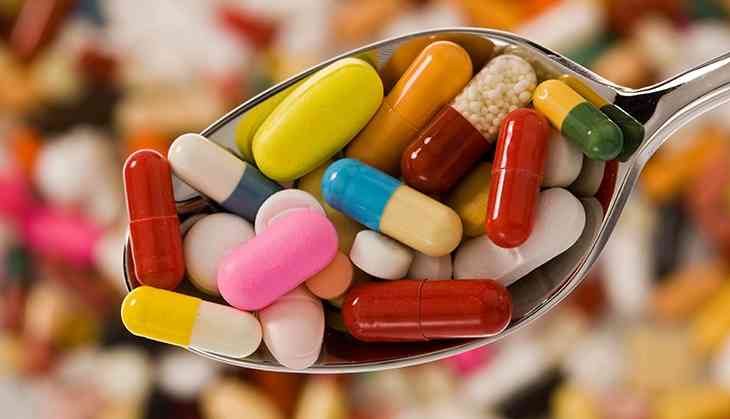 Prime Minister Narendra Modi had recently said that his government planned to bring about a law making it compulsory for doctors to prescribe generic medicines. He also favoured price control of drugs in the country.
"The poor must have access to quality and affordable healthcare," he had tweeted.
But when the government had a chance to actually make healthcare affordable in the country under the Goods & Services Tax (GST), it chose to increase the taxes on drugs.
What's worse, since the government is under pressure to keep revenue loss under GST minimal, it has chose to make up for the lost revenue for making luxury cars and air travel cheaper by making medicines more expensive.
Using tactics
The government increased the GST on most drugs by smartly mentioning only 5% tax rate for drugs which are used to cure malaria, HIV-AIDS, tuberculosis, and diabetes - previously charged at 4% VAT.
But the drugs not mentioned in the list have been kept under 12% GST rate.
Tax rate for Ayurvedic drugs, too, has been increased from 6.5% to 12%.
The decision has not only brought criticism from the pharma industry and non-government organisations, but also from BJP sympathiser Baba Ramdev, who runs an empire of Ayurveda medicines under the brand name Patanjali.
"Higher GST on ayurvedic category has surprised us and is very disappointing and disheartening," Patanjali Ayurved Ltd and Patanjali Yogpeeth spokesman S K Tijarawala told PTI.
In 2015, a government study had stated that the "incidence of catastrophic expenditure due to health care costs is growing and is now being estimated to be one of the major contributors to poverty. The drain on family incomes due to health care costs can neutralise the gains of income increases and every government scheme aimed to reduce poverty."
According to the Global Burden of Disease Study (GBD) India ranks a dismal 154th among 195 countries on the healthcare index.
India spends one of the lowest amount as a percentage of GDP on healthcare facilities among its peers. The Out of Pocket Expenses in India on healthcare by its citizens is amongst the highest in the world.
Deregulation of medicine prices
Government think tank NITI Aayog, in a recently prepared report, has advocated deregulation of price control of drugs in the country.
In an article published in The Wire, NITI Aayog has been quoted as saying "A balanced approach towards regulation is needed for achieving the twin objectives of access to effective medicines and a strong pharmaceutical industry. There is a trade-off between lower prices on the one hand and quality medicine and discovery of breakthrough drugs on the other. It is therefore recommended that the Drug Price Control Order may be delinked from the National List of Essential Medicines."
There is a huge difference between Prime Minister's statement on the need to making healthcare affordable and his government's actions on ground. The government needs to decide what is more important for people i.e affordable medicines or luxury cars?
Unfortunately, the decision has been taken in favour of the latter.