Focus on 2% CSR: The new threat to responsible business?
Tom Thomas
| Updated on: 14 February 2017, 6:19 IST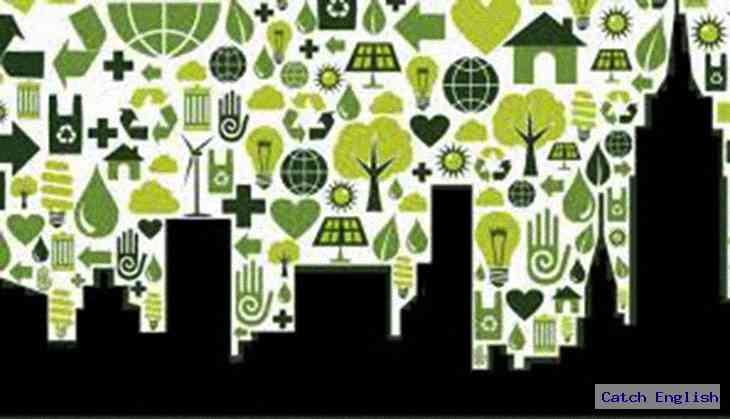 In July 2011, Government of India's Ministry of Corporate Affairs released the National Voluntary Guidelines. Also, the Securities and Exchanges Board of India (SEBI) mandated the top 100 listed companies to add a Business Responsibility Report (BRR), with their performance vis-a-vis Environmental, Social and Governance (ESG) action, as part of their annual report/ filings.
Set against this context, the Corporate Responsibility Watch (CRW), a group of like-minded organisations concerned about responsible business in India, emerged as an initiative that recognised a gap in engagements across civil society in accessing sufficient information, evidence and knowledge on challenging the growing power of large corporates.
The main objective of this initiative was the transparency of economic activities and accountability of corporates not only to their shareholders but also to the civil society.
The right tools
CRW as part of its Disclosure Matters series which attempts to analyse public disclosure among corporates, evolved the India Responsible Business Index (IRBI). The central focus of IRBI in 2015 and in 2016 was the relationship between business and community or society at large.
It evolved as a tool that has been designed to measure voluntary disclosure by companies as well as policy commitments of companies to NVG principles and, in doing so, incentivise greater levels of disclosure and policy commitments.
Inclusion of the most marginalised and excluded communities in the production process in an equitable manner was central to how the index was developed. This stemmed from the understanding that businesses can, and do have a substantial influence on not just how a nation's economy develops but how its people does as well.
With the recent Companies Act of 2013 which mandates earmarking 2% of profits for Corporate Social Responsibility (CSR), unfortunately, the dominant discourse has shifted away from the wider concept of business responsibility and sustainable development.
CRW, through this index is underlining that when it comes to corporate responsibility, it is not just how companies spend the profits they make but rather, maybe more importantly, how the companies make these profits.
A matter of profits
When the focus shifts to how companies are making profits, there is a space created for dialogue on inclusion and equitable production processes that is not limited only to the boundaries of thepremises, but permeates all the way to the supply chain and larger community.
While companies are willing to consider labour rights and human rights where its regular employees are concerned, for the growth story of the nation to become more meaningful, the challenge is to bring the more marginalised and excluded identities, often within the supply chains and contractual labour force, into the fold.
For instance, IRBI 2016 finds that as few as six of the current top 100 listed companies have systems to assess issues related to workers' rights in the supply chain.
The index will be useful for investors as it gives an indication of how responsible a company is. It presents a fair idea of how responsive a company is, how communities are likely to react to it, how employees are treated and whether the company has fair employment practices among other things.
The finding in IRBI 2016 stated that fair living wages is a component that the fewest companies (16) recognise.
The index also added that the number of companies that conduct assessments on the situation of workers' rights and labour issues was dismally low with only six companies having systems related to this area as opposed to nine in IRBI 2015.
These facts are useful information for investors.
Discrimination & communities
Within the element of non-discrimination in the workplace, a look at the systems to enumerate employees from SC/ST communities shows that only 16 companies have measurement systems for the same. There is significant fall from last year, from 23, which can be attributed to the fall-out in the number of PSUs from top 100 companies list as compared to the 2013 list.
The term 'community' needs to be unpacked for us to understand the significance and usefulness of the index to them. Community here also refers to the supply chain, the employees and those living in the vicinity of the company's business operations.
The index informs all of the groups mentioned. It gives people an understanding of the company they work for, or are affected by. It informs, in a rural setting, the panchayat and in an urban setting, the municipal bodies on inviting or granting permission to a company to set up shop there.
With respect to the communities as business stakeholders, IRBI 2016 found that only two companies recognised the principle of 'Free, Prior and Informed Consent', but none reported having a system to enforce it and an overwhelming majority of 95 companies have not recognised their responsibility to provide similar or better opportunities to project affected people.
A history of it
Corporate and NGO partnership has historically been a troubled one, and remains so even now. Considering the substantial influence companies have on communities and its development, it is important that NGOs and Civil Society Organisation (CSOs) understand the opportunities in engaging with particular companies.
The index also brings in transparency in facilitating civil society to collaborate, confront or challenge corporates. IRBI 2016 found that the number of companies with systems in place for having a stakeholder consultation has dropped from two in IRBI 2015 to one among the current top 100 companies.
What is noteworthy overall, is that the scores of PSUs and private sector companies indicate that PSUs are performing better and point to the fact that they are disclosing more of their policies in the public domain than the private sector, but this does not mean that they are more socially responsible.
Despite PSUs being only 19% of the pool of companies assessed, there are between three to five PSUs among the top-scoring companies across all elements.
One has to also acknowledge that many companies do have progressive policies and practices such as a human resource policy, supply chain policy as well as those that reflect the NVGs in its entirety, but whether there was a satisfactory process of discussions or deliberations while formulating them, still remains unanswered.
The critical need for companies is to use the opportunity provided by SEBI to not only discloseinformation, but also proactively introspect whether they are aligning to the mandate of the NVGs towards responsible business practices.
The time is ripe for all companies that have to share such information in the public domain so that all stakeholders can come together to draft India's inclusive growth story.
The author is the convenor, corporate responsibility watch, and chief executive, Praxis - Institute for Participatory Practices