Economic impact of #ChennaiFloods: auto industry to be worst hit
The numbers
Chennai accounts for 25% of India\'s automotive production - of cars, bikes and parts
The auto industry contributes more than 40% to the country\'s manufacturing sector
The impact
India exported 3.5 million vehicles in 2014-15. This is set to fall drastically due to the Chennai floods
Even for domestic consumers, the delivery periods will get longer and service will also suffer
More in the story
Which auto companies will be worst affected?
What are the financial implications of the floods on the industry?
As Chennai tries to put its ordeal with the floods behind it, the country is gradually realising the sheer magnitude of the damage - both in human and economic terms.

The tragic impact of the floods on daily wagers, small businesses and the unorganised sector is harder to compute.

But in the organised sector, one of the worst-hit industries is the automobile industry, for which Chennai and its surrounding areas are a hub.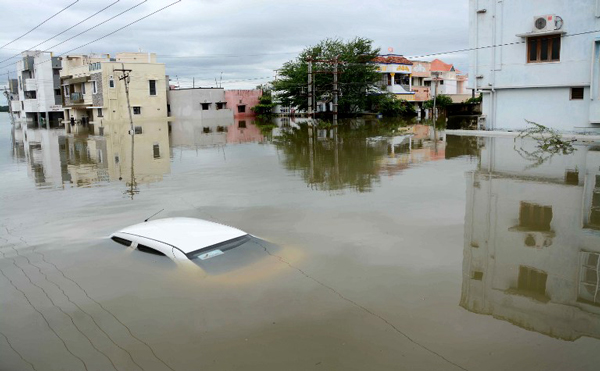 Chennai accounts for 25% of India's $38 billion per annum production.
Every non-productive day in the region's automobile plants leads to a loss of around Rs 180 crore to the industry.
Drop in production, longer waiting period
In terms of sheer numbers, India exported a record 3.5 million vehicles in 2014-15. The figure was a rise of 15% from the previous year.
This number will obviously come down. And since production has been stalled, this will lengthen the waiting period for cars and motorcycles.
For example, if you were expecting the delivery of a Royal Enfield motorcycle on New Year's Eve, that's no longer an option.
Chennai accounts for 25% of India's automotive production. Each day lost means a loss of Rs 180 cr
The company, which sells over 40,000 bikes a month, had to forgo the production of 4,000 units in November.
In December, it has been unable to produce a single unit in the first seven days.
Royal Enfield's top seller, the Classic 350, has a waiting period of 2-4 months when the Chennai plant is at full throttle. One can easily expect that to go up by more than a month.
"We have not been able to assess what would be the delay in the delivery of motorcycles for our customers. But it would be more than the usual wait. Our plant in Chennai is shut since 1 December," said a Royal Enfield spokesperson.
Companies who'll suffer the most
Apart from Royal Enfield, the other companies to be impacted are Ford, Hyundai, Renault Nissan, Daimler India (Mercedes Benz) and Mahindra & Mahindra.
These companies either have production facilities in Chennai or sourcing vendors.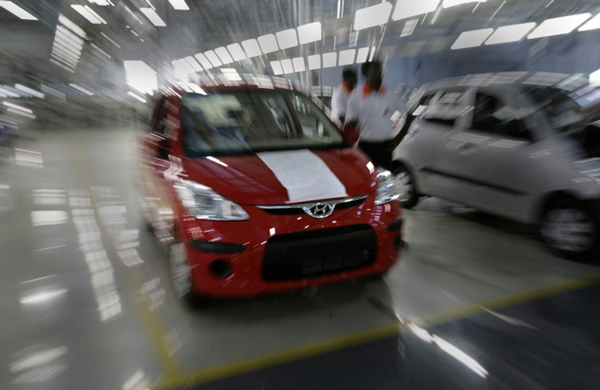 The biggest delay will be for recently launched models. Renault India's newest small car, the Kwid, may see a waiting period of over 10 months. The car has received over 70,000 bookings, but the company was able to deliver only 6,000 units before the rains brought life in the region to a standstill.

Renault dealers in Delhi have started informing their customers to be prepared for a longer waiting period.India's second-largest car maker, Hyundai, is reportedly losing production of about 1,800 vehicles per day. The company has two plants in Chennai, with an annual capacity of 6.8 lakh cars.
Also read- #ChennaiFloods: what's behind this man-made disaster
It's not only car buyers who'll face a problem. Company-owned service centres, too, are facing a problem in providing original auto parts to their customers.
An official of a South Delhi-based Ford service centre told
Catch
: "Naturally nobody is taking calls in Chennai. We are facing a shortage of spare parts. We are managing with old stock, but certain parts are not available. In the coming days, it would become very difficult to service cars."
The financial impact
While no company is willing to discuss on record how big an impact the floods will have on their balance sheets, they privately admit that it would be significant.
Abdul Majeed, auto expert at PricewaterhouseCoopers, says: "Chennai is a huge supply hub for all the major original equipment manufacturers. So, even if a company does not have its plant in Chennai, it would be sourcing something or the other from a Chennai-based vendor. This will also impact the export of automobiles from India."
According to a senior executive in an automobile company, the real impact of the Chennai floods will be seen for months, as many of the equipment in the plants was damaged in the floods.
"While the equipment can be repaired, it might not allow us to meet our peak production capacity anytime soon," said the executive.
More in Catch:
Six numbers to tell you why climate change is a threat to India right now
Punjab unrest: the problem is Badal & Son, not Khalistan 2.0
This weekend, this is what Delhi looked like. Inside #DelhiComicCon2015's fantastic Cosplay
A blockathon to remember: relive India's win over South Africa in Delhi