Eat out, pay less: Government reiterates that service charge is optional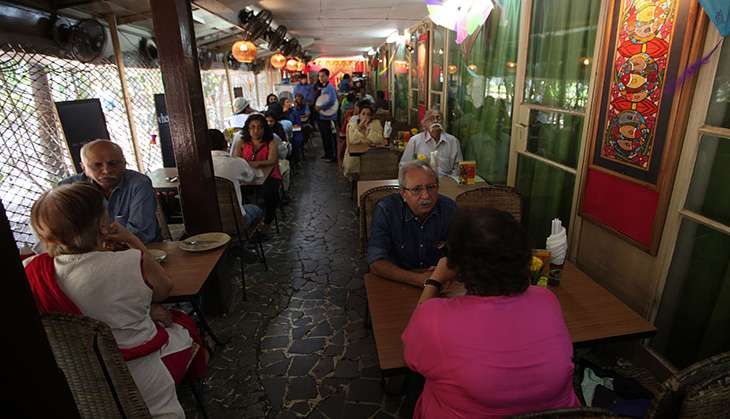 2016 may not have ended on a good note, but 2017 has begun well, especially for food lovers across the country. The government, in response to multiple complaints from customers about service charge at restaurants, has, in a Press Information Bureau release on 2 January, said that the payment of service charge - which ranges from 5 to 20 percent - in a restaurant/hotel has "to be accepted voluntarily" by the customer.
Restaruants are billing service charges in addition to taxes. Service charge is optional . Consumer has a discretion to pay or not.

— Ram Vilas Paswan (@irvpaswan) January 2, 2017
The Central Government's Department of Consumer Affairs has asked for a clarification from the Hotel Association of India. They replied saying that the service charge is completely discretionary. Should the customer be dissatisfied with the dining experience that they had, they can then have it waived off.
"It is deemed to be accepted voluntarily," reads the release.
"The Consumer Protection Act, 1986 provides that a trade practice which, for the purpose of promoting the sale, use or the supply of any goods or for the provision of any service, adopts any unfair method or deceptive practice, is to be treated as an unfair trade practice and that a consumer can make a complaint to the appropriate consumer forum established under the Act against such unfair trade practices.
"The Department of Consumer Affairs has asked the State Governments to sensitize the companies, hotels and restaurants in the states regarding aforementioned provisions of the Consumer Protection Act, 1986 and also to advise the Hotels/Restaurants to disseminate information through display at the appropriate place in the hotels/restaurants that the 'service charges" are discretionary/ voluntary and a consumer dissatisfied with the services can have it waived off."
It's on the state government to ensure that the hotels and restaurants are aware of the new policy. In this context, notices informing the customer must be put up.
The curious case of service charge
Back in 2011, Debasish Roy wrote an article titled, "Service charge in restaurants is illegal".
It's no secret that restaurants have been levying a service charge for years now. When one walks into a restaurant, the first thing they see is the menu, where, at the bottom, in small letters, is the amount of service charge the restaurant levies. The customer(s) then decide what they want to order. "When you point out a certain item out of the menu and ask for it, you make an offer of money in exchange for the goods, which is that food item".
What you have agreed to pay for is the plate of food that has arrived on your table and nothing else. Service charge is different from service tax. Service tax is a government levied cess that you are mandated to pay by the government of India. Service charge was never a mandatory charge as per the government.
Lok Sabha reply
In a written reply to a question inside the Lok Sabha, the government declared the inclusion of service charge illegal and an unfair trade practice if the consent regarding the service charge is missing. The customer can file a complaint against the service and the Consumer Affairs Department will take action. With this notification, the reply has become official. In July of 2015, the Finance Ministry clarified that service charge is not equal to service tax on restaurant bills. Service charge was never legal, always unfair
Chandigarh leading the way
Back in 2014, and then again in 2016, the Chandigarh administration declared service charge illegal and said action will take place against those not adhering to the new rule. Then in 2016, Ajit Balaji Joshi, deputy commissioner, issued an order under Section 144 of the CrPC for two months.
Deputy Commissioner Ajit Balaji Joshi has issued an order to this effect under Section 144 of the CrPC for two months. "Levying of service charge will be treated an offence and owners of restaurants and hotels found violating the order will face action, including an FIR and jail term," read an article in The Tribune.
No other state in the country has declared service charge illegal.
Not the first time it has been brought up
In July of 2015, a complaint was registered against a restaurant in the Mulund area of Mumbai after lawyer Abhishek Nakashe complained to the police about a service charge of Rs 39 on his bill of Rs 525. Nakashe along with his sister was at Secret Spice restaurant. Abhishek inquired about the service charge as the menu never carried a mention of what percent was being levied.
Customers are happy
It seems that even though this isn't entirely new news (just official with a government notice), customers are a happy lot. Not having to pay 5-20%, and paying based upon what one feels is appropriate, is a good thing.
Great News : Customers can now refuse to pay 'Service Charge' levied by Restaurants : Govt of India

— SANJAY BAFNA (@sanjaybafna) January 2, 2017
I feel like dining out today only for that moment when I get the bill and I refuse to pay #servicecharge and no one can do anything about it

— Nupur Anand (@Nupursays) January 2, 2017
Brilliant. This would mean a saving of approx 10%. Customers can refuse to pay service charge at restaurants https://t.co/oMWPC4aIJh

— Vivek Agnihotri (@vivekagnihotri) January 2, 2017
Great news that. I am just going to try not paying service charge at restaurants and pubs now. Let's see what happens.

— Chin S. (@chin80) January 2, 2017
Patrons can choose not to pay service charge at restaurants. This can cause a lot of payin' to restaurant owners.

— TheFrustratedIndian (@FrustIndian) January 2, 2017
India is not the first to make service charge entirely voluntary and probably won't be the last. Paying based on how much one thinks is worthwhile is the way forward.