Crude oil prices may rise in the international market. The economy must brace for another shock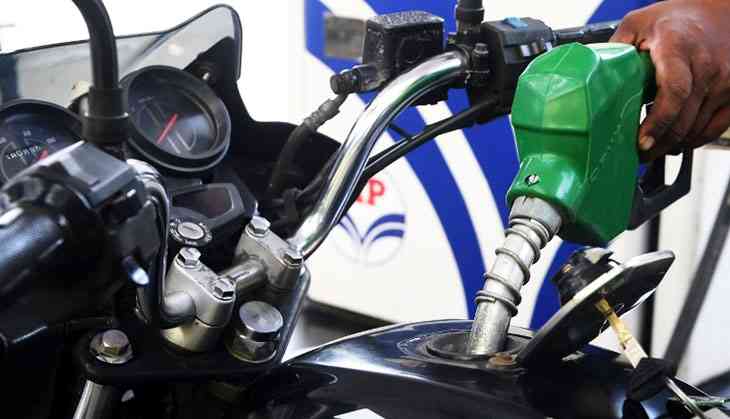 Despite various headwinds faced by the Indian economy, the government was able to put up a brave face for the past three years due to soft crude oil prices in the international market. At less than $50 (Rs 3,272) a barrel, this commodity provided a big cushion to India's finances.
But this cushion is fast vanishing. At present, the price of crude oil is around $64 (Rs 4,189) a barrel. By the end of November, experts believe, it may touch $70 (Rs 4,581) a barrel.
If the geopolitical tension in the Arab world rises, RS Sharma, former chairman of ONGC, says – "It can go up even higher".
Why this is a matter of concern
When crude oil prices halved between 2014 and 2016, the government increased excise duty on petroleum products and generated a windfall revenue which went up from Rs 1.3 lakh crore to Rs 2.1 lakh crore. Not just this, the dividends from downstream oil PSUs rose Rs 0.9 lakh crore.
All this additional money, at a time when private sector investment in the economy was going down, gave the government enough room to increase its expenditure to make up for the reduced expenditure of the private sector.
The Gross Fixed Capital Formation, a proxy for private investment in the country fell to 29.5% in 2016-17 as against 30.9% in 2015-16. It further fell to the level of 27.5% in the first quarter of 2017-18.
Whereas the government expenditure, represented by Government Final Consumption Expenditure, during 2016-17 went up to 11% as against 9.8% in 2015-16. As mentioned above, the government increased its consumption to support the Indian economy. And that was made possible due to increased revenue through higher excise duty on oil and reduction in subsidies.
What lies ahead?
According to RS Sharma – "India is in a sensitive position due to rising oil prices. Anything above $60 (Rs 3,923) begins to hurt us. And given the tension in the Arab world, I am expecting the price to even go beyond $70 (Rs 4,581) a barrel. This will put pressure on the government to provide some relief to the consumers and it can derail the oil sector reforms".
From bad to worse
The Indian economy is already in the doldrums. The gross domestic produce (GDP) growth has declined for six quarters on the trot and was at a three-year low of 5.7% in the first quarter of this FY18.
The retail inflation after staying low for some time has begun to rise and was at 3.58% in October. The non-performing assets in the banking sector amount to more than Rs 8 lakh crore.
According to an estimate by Nomura, a sustained $10 (Rs 655) per barrel hike in crude oil prices can impact consumer price inflation by as much as 0.6-0.7% points.
On the current account deficit, the impact of that hike could be to the tune of 0.4% of GDP. The fiscal deficit in such a scenario can go up by 0.1% of GDP.
India, which imports about 80% of its oil needs, is the third largest importer of crude oil in the world. The fuel demand in India is expected to grow by 6.1% in 2018, according to a recent report by the U.S. Energy Information Administration.
Resistance expected
Even as the crude oil above $60 (Rs 3,923) looks dreary for an oil import-dependent country like India, Pronab Sen, an economist and India's former chief statistician believes, that will not be much of a problem, given the government finds avenues to make up for the loss in excise duty.
"Indian economy is used to crude oil at $80 (Rs 5,236) a barrel. Before 2014 that used to be the norm. But this rise in crude oil adds to the uncertainty on the revenue collection which is already a big worry due to delay in tax filings in under the goods and services tax. If the government manages to increases its revenue from other sources, we can deal with above $70 (Rs 4,581) crude oil," added Sen.
The Modi government has faced many challenges over the past three years. But its biggest, it seems, is yet to come and is just around the corner.
Edited by Jhinuk Sen