Can Piyush Goyal's successor crack the whip and change the future of discoms in India?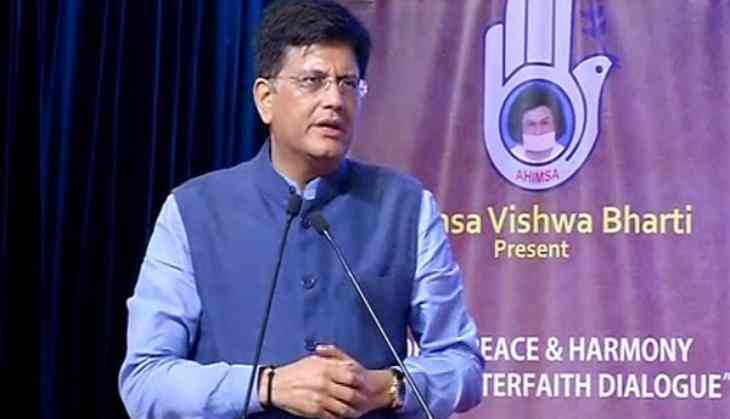 In November 2015, when NDA government launched UDAY (Ujjawal Discom Assurance Yojna) scheme that was meant to turn around India's sick power distribution companies. The minister for power, Piyush Goyal, had arrogantly said, "States cannot refuse my offer."
Eloquent and confident, Goyal has always had an attitude of a go-getter. It is for this reason, Prime Minister Narendra Modi gave him the task of fulfilling one of his biggest electoral promises, i.e, of providing 24X7 power to all.
To achieve this task Goyal had to work on two fronts: Providing new electricity connections in villages and help ailing power distribution companies.
Unfortunately two years after the launch of the scheme, UDAY looks to be heading nowhere; in fact it appears that it would meet the fate of similar schemes launched in the past. While Goyal has been promoted to the rank of a cabinet minister and now has the task of running Indian Railways, the discom revival plan launched under him remains crucial for India's power sector and Modi's promise to provide 24X7 electricity in the country.
At the time of UDAY's launch, discoms in India had an accumulated debt of Rs 4.2 lakh crore. The amount was 83% of the Union government's total fiscal deficit (the difference between government's revenue and expenditure) for 2014-15. A written reply by the government in Lok Sabha revealed this information recently.
Under UDAY, the states were asked to take over 75% of the debt of their discoms over two years, starting March 2016. The debt was to be converted into bonds to mature at a later stage (over 10-15 years).
The remaining 25% debt was to be converted into bonds by the discoms themselves. Goyal's un-refusable offer did attract 31 states and Union territories.
Unfortunately, only six of them have reported meeting the required targets of reducing aggregate technical and commercial (AT&T) losses.
India's discoms have remained sick because of their inability to raise power tariffs due to political and economic considerations, leading to a wide gap between the cost of power and revenue realisation from its sale. The scheme required the state discoms to reduce this gap. But a Financial Express report suggests that only 10 of the UTs/States – out of 31 – have managed to narrow the gap between their discoms's cost of power supply and revenue realised."
While the financial losses of discoms in 24 states have come down by 28% (Rs 14,685 crore) to Rs 36,905 crore in FY17, this feat cannot be celebrated for long as it was a result of savings through lower interest costs- which will go up in future in case the states do not reduce their AT&T and cost realisation losses.
Even though Goyal and his government have always claimed that UDAY is different from schemes of the past, is critics believe that every new minister sells the same old wine in a new bottle.
Let's see what did the previous schemes offered –
In 2001, state discoms had outstanding liabilities of Rs 41,000 crore towards central public sector enterprises (CPSE) such as NTPC Ltd, NHPC Ltd and Coal India Ltd.
It had become difficult for the CPSEs to serve state discoms without the dues being settled.
To resolve the issue, a government committee headed by Montek Singh Ahluwalia, the former deputy chairman of the Planning Commission, provided a bailout package by waiving off almost half the interest due.
The remaining due interest plus the principal – around Rs 33,000 crore – was converted into tax-free bonds issues by state governments. As many as 14 states had participated in that bail-out scheme.
However, the scheme failed miserably. Ten years later, the government had to come up with a much larger bailout package as the debt had soared to 2.46 lakh crore in 2012-13.
Under the second financial restructuring package (FRP) then, 50% of the short-term outstanding liabilities were to be taken over by state governments; the balance was to be restructured by providing a moratorium on principle payment and best possible terms for repayments.
The loans taken by the state governments were to be converted into bonds to be issued by discoms to participating lenders, duly backed by state government guarantees. Eight states participated in the FRP, but within a year the scheme lost steam.
While UDAY is facing rough weather, Goyal's other adopted child – rural electrification – is also suffering from malnutrition.
According to a research published by IndiaSpend, "As many as 73% of the 18,452 villages that the Bharatiya Janata Party (BJP) government identified for electrification in 2015 now have power supply, but only 8% of these villages had all their households electrified."
"As of May 25, 2017, 13,523 villages have been electrified, but 100% household connectivity has been achieved in only 1,089 villages," the report further added.
The Modi government is about to enter the last year of its 5-year term. Goyal, who was initially carrying the burden of Modi's dream has other responsibilities. Will the promise of Modi and dreams of Goyal be fulfilled?