Bengal's Samarthan scheme, to aid demonetisation-hit workers, finds many takers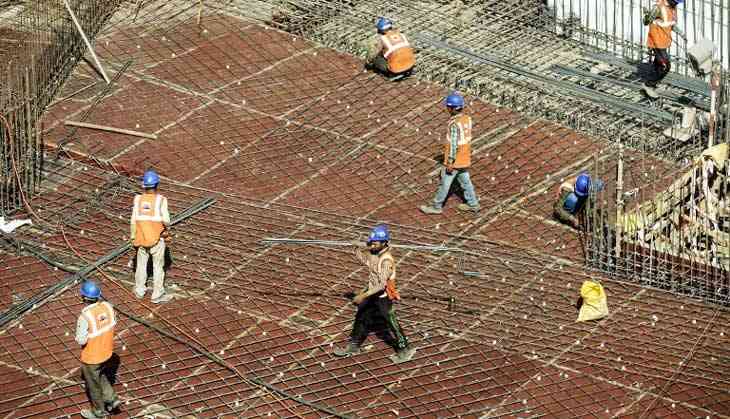 (AFP Photo/Punit Paranjpe)
The West Bengal government's ' Samarthan' scheme to provide financial assistance to workers from other states who lost their jobs due to demonetisation has received an encouraging response.
More than 500 workers have applied for benefits to the state finance department in the 10 days since the scheme was officially launched.
"We have received a good response. The applications are being processed and we hope to complete the process as quickly as possible," said Chief Secretary Basudeb Banerjee.
The scheme
Under the Samarthan scheme, the state government plans to give Rs 50,000 each to around 50,000 unorganised workers who lost their jobs while the storm of demonetisation wreaked havoc across the country. The state government has allocated Rs 300 crore to provide this financial assistance.
Mehruba Mollah, who is from Amethi in Uttar Pradesh and worked in Malda, says: "After demonetisation, till the end of January, my employer could not pay me the amount I am supposed to get. I had to take a loan of Rs 40,000 after demonetisation and to help pay off my debts, I have applied for the financial assistance programme."
So far, around 200 applications have been received from Malda and Murshidabad respectively, while around 100 applications each has been received from Birbhum, Bankura and Purulia.
A senior official in Bankura says, "We are verifying the identity proof of those who have applied for the scheme, for which they had to submit their voter identity card, Aadhaar card, a recent photograph and documents from the organisation he worked at previously. The application will be processed once these details are verified to the fullest. In case of any forgery, the police will be asked to take necessary action."