Before Raghuram Rajan leaves, here's what Reserve Bank of India thinks of the economy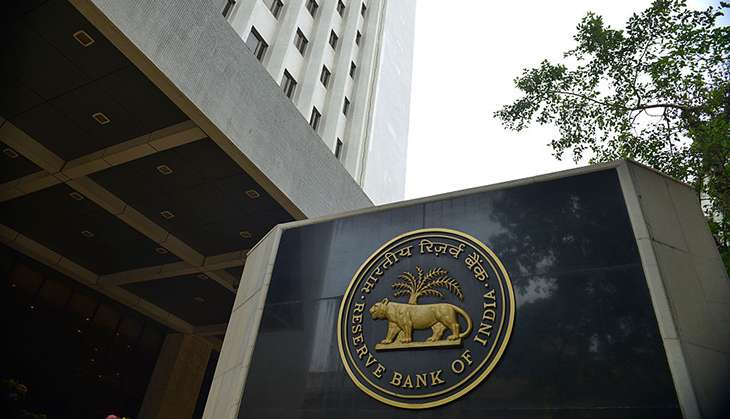 Growth is gradually picking up, but inflation and investment - both private and public remain concerns: that was the crux of the Reserve Bank of India's annual report for 2015-16. The central bank uses this report to not only discuss the country's economic performance, but also to plan for the next financial year. Here are some snapshots of the last such report before rockstar chief banker Raghuram Rajan bids adieu.
- Number of stalled investment projects in 2015-16. Of this, 242 were private projects.
- Most of these projects are stalled due to environment regulations and are in the power, roads, petroleum and coal sectors.
- However, the number of stalled projects reduced considerably from 592 projects in 2014-15 to 404 in 2015-16.
- In 2011-12, a total of 552 projects were stalled.
- Approximate cost of all the stalled projects in 2015-16.
- Significantly, the cost of stalled projects was higher at nearly Rs 9 lakh crore last year.
- This is largely due to the fact that the Project Monitoring Group cleared 168 large projects in 2015-16.
- Initiatives like 'Make in India' is also responsible for improvement in investment situation, states the report.
- Inflation rate, rural and urban combined, as of July, 2016. This is a record 23-month high.
- In January, inflation rate was 5.7%. The increase post January took place due to rise in the prices of vegetables, sugar, protein items, fruits and global increase in global crude oil prices.
- Food prices contributed 50% of the inflation. In the food category, prices of pulses was the biggest contributor.
- Pulses prices increased due to shortfall in production, lack of 'procurement mechanism' and natural calamities.
- Gross Domestic Product (GDP) growth rate in Quarter 1 of 2015-16, according to the growth figures released by Central Statistical Organisation on Wednesday.
- Experts had predicted a growth rate of 7.4% to 7.6% for this quarter. Interestingly, RBI estimates a 7.6% growth in 2015-16.
- Three big reasons for this sluggish economic growth rate are: weak investments and exports and two consecutive years of drought which majorly impacted agriculture sector.
So, how do future prospects look?
RBI says that the main support to the economy will come from the service sector due to rise in salaries and wages, from consumption expenditure and a rise in rural demand due to above normal monsoon.
Additionally, implementation of Goods and Services Tax would help trade and investment.
Edited by Jhinuk Sen
Also read: India's GDP growth slowest in 6 quarters at 7.1%