Frequent flyer: an A to Z primer on Modi's foreign policy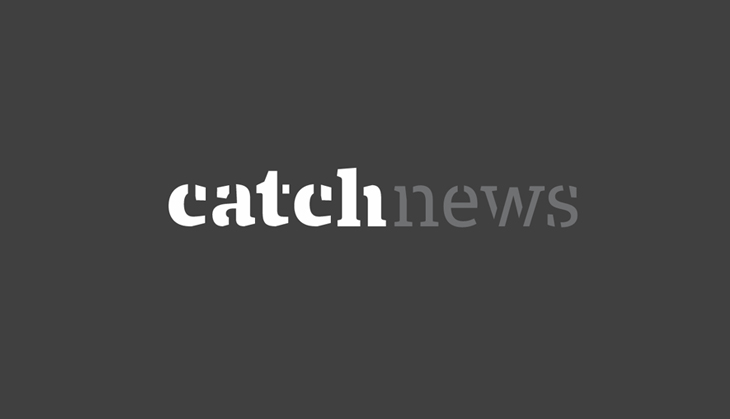 In the story
A country by country account of Modi\'s foreign moves.
Key notes
Modi derided by critics as \'first non-resident prime minister\'. But has brought new vigour to Indian foreign policy.
His approach is pragmatic; focussed on creating greater economic growth for India.
Commentator Brahma Chellaney says Modi is moving toward multi-alignment: standalone relationships with different countries.
He is wooing the Indian diaspora to make them partners in India\'s growth story.
Has deepened relations with the US, removed hurdles in the Nuclear Liability Act.
Has personal rapport with President Xi Jingping. But is using \'pincer diplomacy\' with China to both both push for economic ties and checkmate Chinese domination.
New notes
Modi has shifted gear from Look East to Act East. Is pushing economic links with East and South-east Asia.
Has cured India of \'sea-blindness\'. Is reaching out to island nations as a counter to China\'s maritime Silk Route.
Has established ties with countries previous governments had ignored.
Muffled notes
Modi\'s Pakistan policy is unclear. Doesn\'t seem to know how to engage the difficult neighbour.
Beijing\'s hegemonic intentions and the Sino-Indian border settlement remains an issue.
One year is too short a time to analyse the foreign policy success of Prime Minister Narendra Modi's government. However, many experts including former National Security Adviser and Foreign Secretary Shiv Shankar Menon have praised Modi's 'vigorous' foreign policy initiatives. So vigorous that his critics have often mocked him as the country's first 'non-resident prime minister'.
Modi took office at a time of great international upheaval and major geo-political realignments. A day before his swearing-in, the Indian consulate in Herat was attacked by the Lashkar-e-Taiba and his first foreign policy manoeuvre was to get 46 kidnapped nurses back home from Iraq. However, the fate of many other workers in custody of the Islamic State remains unknown.
His external engagements, a radical departure from his predecessor's, can be summed up under 'the Modi Doctrine' - a combination of neighbourhood diplomacy and securing economic interests. He kick-started his neighbourhood outreach with characteristic aplomb - sending out an invitation to regional leaders for his swearing-in.
01
Bhutan - reaching out to an all-weather friend
Modi's first foreign visit as Prime Minister was not to Japan or China, as many had anticipated, but to Bhutan. In a symbolic but powerful gesture, Modi inaugurated the country's Supreme Court and reminded Thimpu that an Indian hug was gentler and more beneficial than a Chinese one.
02
Nepal - touching people's hearts
Modi's next stop in Nepal represented an equally effective visit. He not only struck a chord with the people, but also became the first foreign leader to address the Nepalese parliament. It took 17 long years for an Indian Prime Minister to visit this strategically important neighbour where China has been jostling for attention.
Modi made up for the past neglect by offering $1 billion in concessional loans for power plants and roads. With Operation Maitree he not only convinced the nation that India was ready to walk the talk in extending help to the quake-shattered neighbour but also helped position the country as an effective first disaster-respondent in the region.
03
Bangladesh - a benign overture
Modi sent out a powerful message to Bangladesh that India is willing to walk the talk on the land boundary settlement. Over the years, India's eastern neighbour has proven its mettle as an invaluable ally by keeping the lid down on religious radicalism.
04
Sri Lanka - making peace with people
Maithripala Sirisena's overwhelming victory in the Presidential elections was a godsend for Modi. In a grand gesture, Sirisena visited India on his first foreign visit. He assured India of his friendship and allayed fears about Chinese strategic presence in the island nation.
Later, Modi visited Sri Lanka - the first such visit in 28 years by an Indian Prime Minister. He not only made peace with the Sinhala majority but deftly reached out to the Tamils as well. He became the second foreign leader to visit post-war Jaffna - a move that went beyond mere optics.
05
Afghanistan - wooing a reluctant nation
This is a country where Modi is treading paths his predecessor had avoided. Acceding to a long-pending request from the Afghans, he signaled to the new Afghan President, Ashraf Ghani, India's willingness to supply arms.
In another strategic move, India also agreed to develop the Chabahar port in Iran and linking it by road to Zaranj on the Afghan border and further on to the Garland Road in Afghanistan. This will allow India access to major Afghan cities and to Central Asia bypassing Pakistan.
On his first official visit to India recently, Ghani made it a point to mention a number of times that India is part of the four of five circles that his foreign policy follows. He also made a strong pitch for an India-Pakistan-Afghanistan trade corridor, while Modi assured him that India would stay the course in Afghanistan.
However, despite these overtures, a breakthrough with Afghanistan is unpredictable as Ghani is leaning heavily towards Pakistan.
06
Pakistan - a different ballgame
It is Pakistan where Modi's foreign policy has stumbled. After the cancellation of the foreign secretary-level talks in Delhi, the prolonged exchange of fire on the border and the Line of Control in Jammu and Kashmir, there was an unexpected backtracking.
Foreign secretary Subrahmanyam Jaishankar was sent to Pakistan in the guise of a SAARC yatra. However, the prospects of restarting a dialogue with Pakistan do not look very bright with the government having painted itself into a corner. For now, it seems that there is no clarity in India's position on Pakistan.
07
Indian Ocean - ending sea-blindness
Modi has taken the trouble to end India's maritime blindness and build an Indian Ocean community. Responding to the Chinese Maritime Silk Route initiative, he has been trying to forge stronger trade and investment links with three Indian Ocean island nations, Mauritius, Seychelles and Sri Lanka.
India has also leased an island each in Mauritius and Seychelles to develop maritime assets, carry out surveillance operations and present itself as a strong counter to bourgeoning Chinese influence in the region.
08
China - blow hot, blow cold
Talking about China, Modi's policy seems simple - engage with it but flag India's security interests clearly. The much-hyped summit with Chinese President Xi Jinping, however, did not result in any major outcome.
On the eve of Xi's visit, Modi deftly dispatched President Pranab Mukherjee to Vietnam where India signed major oil exploration deals, much to the discomfort of the Chinese.
They seem to have responded by incursions into Indian territory along the Line of Actual Control, as the undemarcated boundary between the two countries is called, when Xi Jinping was being feted in Delhi.
Also, the much-touted Chinese investment of $100 billion dwindled to a paltry $30 billion.
Nevertheless, when Modi recently visited the Middle Kingdom, and even when External Affairs Minister Sushma Swaraj had visited Beijing earlier, they were accorded a red carpet welcome.
Modi was welcomed in the ancient city of Xi'an, the home town of President Xi - a reciprocal gesture as the Chinese President had been earlier hosted by Modi in Ahmedabad in Gujarat.
Using the US as leverage, Modi has managed to keep the Chinese in his pincer diplomacy. Within weeks of Xi's visit, a joint Modi-Obama statement, issued when the two met in Washington DC, flagged concern over a 'rise in tensions over maritime territorial disputes' in the South China Sea.
Then, barely four months later, India followed this with another powerful message to China. During Obama's Republic Day visit to Delhi, India and the US issued a Joint Strategic Vision for the Asia-Pacific and the Indian Ocean Region as a direct counter to the Chinese maritime activities in the two regions.
This balancing act continues despite a strong personal chemistry between Modi and Xi. The two leaders have known each other since Modi's time as Gujarat chief minister. While there was no movement forward on the Sino-Indian border issue, there were no hiccups either, and Modi managed to attract Chinese investments worth $22 billion.
09
Act East - building new bridges
With China on mind, Modi is implementing his 'Act East' policy - a stepped-up version of the previous government's 'Look East policy' with outreach to Japan, Vietnam and South East Asia. He even visited Myanmar to attend the Indo-ASEAN and the East Asia Summits. From Tokyo, he was able to get a commitment of $35 billion investment.
10
Mongolia - a visit long due
"Mongolia is also an integral part of India's Act East Policy," Modi declared on his historic trip to Ulan Bator as the first Indian prime minister to visit the country.
Mongolia was the only country to unfailingly stand by India during the Bangladesh Liberation War of 1971. It also shares a long border with China.
Renewing ancient historical connections with the Buddhist majority country, Modi announced a $1 billion credit line to Mongolia for its infrastructure development.
A total of 13 pacts, encompassing border management and surveillance, cyber security and renewable energy were signed - once again, demonstrating India's response to Beijing's increased footprint in its periphery.
When Modi flew in to the Republic of South Korea, Seoul announced that it would offer $10 billion to support several ambitious projects in India including bullet trains and smart cities, affirming its faith in the India story.
A new energy has been infused in the bilateral ties, which have now been elevated to a 'special strategic partnership'. The most significant aspect of the new partnership is that it envisions cooperation between the armed forces and the defence industries of the two countries.
Modi's aggressive Act East Policy has not gone unnoticed in the region. North Korea also thought it incumbent to dispatch its foreign minister to New Delhi for talks.
12
Australia - coal and uranium
Modi was accorded the honour of addressing the Australian parliament during his visit to that country. He became the first Indian prime minister to visit that country in 28 years.
He signed a security agreement with Australia and there was talk of putting a free trade agreement in place by the end of 2015.
Indian businesses are interested in Australian minerals - especially coal, and India also wants to import uranium from that country in the future. Australia has backed India's claim for a permanent seat in the UN Security Council (UNSG).
13
France & Germany - pure business
On the eve of his European tour to France and Germany, Modi tweeted that his trip "centred around supporting India's economic agenda and creating jobs for our youth."
And at the heart of the visit lay the 'Make in India' agenda.
In France, Modi extracted a pledge of two billion Euros from the French for sustainable development. Modi also concluded an inter-governmental deal with the French for the supply of 36 Rafale fighter jets in 'fly-away' condition, much needed by the Indian Air Force, besides inking other pacts.
While inaugurating the India Pavilion at the Hannover Fair in Germany he made a strong pitch to German businesses to invest in India. German auto giant Volkswagen has already unveiled its plan to transform India into a low-cost manufacturing hub, beginning with an investment of $150 million to produce cost-effective products.
However, the really big-ticket deals with Germany are expected to be announced during Merkel's visit to India later this year.
Modi again became the first Indian prime minister to arrive in Canada on a stand-alone bilateral visit in 42 years. Feted once again by the Indian diaspora, as also by Canadian Prime Minister Stephen Harper, the visit resulted in an agreement for long-term supply of uranium to India and for an investment of Canadian $2.5 million in five health innovations in India.
The uranium deal, estimated to be worth around Canadian $350 million, heralds a new beginning of bilateral relations as it brings to an end decades of distrust around India's nuclear tests.
The visit also resulted in a host of other agreements encompassing, amongst other things, cyber security, counter terrorism, education and skill development.
15
Israel - it's all about business
Under Modi, the robust but low profile relationship with Israel has become open. He met Israeli Prime Minister Benjamin Netanyahu in the US and President Reuven Rivlin in Singapore.
Home Minister Rajnath Singh visited Israel and their defence and agriculture ministers have visited India.
Modi is carrying forward his policy of engaging with Israel from his days as Gujarat Chief Minister. The state benefitted from Israeli drip irrigation, port investments and water purification technologies.
Now, the country is acquiring Israeli Spike anti-tank missiles despite stiff competition from the Americans, and the fact that Chuck Hagel himself lobbied New Delhi.
16
Qatar - roping in the royalty
The Modi government has kept up its relations with the Arab world. In a high profile visit, the Emir of Qatar himself called upon New Delhi and signed six pacts. He even showed interest in making investments in the country.
17
Saudi Arabia - new found admiration
With the Saudis too, relations are on the upswing. India declared a day of national mourning for King Abdullah of Saudi Arabia and the new Saudi king Salman rang up Modi to assure help for stranded Indians in Yemen.
18
Oman - seeking investments
Sushma Swaraj visited Oman in February and was well received. She hard-sold India's new policies and the benign investment regime. Her visit is expected to give a boost to both bilateral relations as well as business ties.
19
Bahrain - opening up consultations
India and Bahrain have seen a few high level bilateral visits with the two sides opening up the first foreign minister-level consultations and signing a defence cooperation deal in New Delhi.
The Modi government continues to pursue the earlier Palestine policy. Since 1992 successive governments have delinked Israel from Palestine and pursued bilateral ties.
The only noticeable difference - India did not adopt any anti-Israel resolution in Parliament during the Gaza bombing last year. However, it did vote in the United Nations Human Rights Council for a UN probe into possible Israeli war crimes in Gaza.
India also pledged $5 million aid at the Gaza reconstruction conference in Egypt. Delhi continues to provide aid and scholarships to Palestinians and, in a first, even held foreign office level consultation with the Palestinians.
This, together with the issuance of visas to Palestinians from Ramallah is tantamount to recognising the Palestinian State.
21
Iran - picking up the threads
The framework nuclear deal that Iran is likely to conclude with the P5+1 has energised Indo-Iranian relations, sending oil imports to India soaring thereafter.
India too despatched a number of high profile delegations to negotiate the investment in to berths at the Chabahar port and revive investments to develop gas fields.
Ties with Iran had flourished under the previous NDA government and Iranians are looking at the current regime to renew them. The Islamic Republic has invited Modi for an official visit and he has formally accepted it.
Significantly, the Iranian ambassador to India has stated that 'Kashmir is a part of India' - a statement whose symbolism cannot be over emphasised.
22
US - balance and embrace
Interpreting Modi's diplomacy, strategic analyst Brahma Chellaney says that Modi has heralded a shift towards multi-alignment - he is courting world leaders for developing the Indian economy.
Though he pulled off a coup by inviting Obama, a sea of differences need to be bridged. The sticking points include issues of Intellectuals Property Rights, greenhouse gases and ironing out creases over nuclear liability insurance.
Ties with the US are special. It is India's largest trading partner, one of its largest defence partners, the first destination of choice for Indian students and a haven for IT professionals.
The civilian nuclear deal during Prime Minister Manmohan Singh's time had helped end India's nuclear isolation and, if dealt with skillfully, may now provide India an entry into the Nuclear Suppliers Group.
With the US, Modi is following an independent line of thought and action. He has stood his ground over the West-led sanctions against Russia. Despite the Crimean annexation and the war in Ukraine, Delhi hosted the annual Indo-Russian summit in December 2014 and signed agreements on nuclear issues and diamond trade.
To the US, the message is clear - India cannot be taken for granted.
23
Africa - summit announced
Africa has not been forgotten. Sushma Swaraj has made a visit to South Africa, where she was assured of backing for India's entry into the UNSC. At the same time, to rejuvenate ties with Africa, a mega India-Africa summit is to be held in New Delhi in October 2015.
Modi has kept up India's participation at various multilateral forums such as BRICS and G-20, but also those like the Asian African Summit. The adoption of the International Day of Yoga on Modi's initiative was another feather in the cap for India's international diplomacy.
One of Modi's most effective foreign policy thrusts has been to galvanise the Indian diaspora - comprising upwardly mobile and politically engaged Indians across the globe.
He has reached out to them in places as diverse as the US and Australia, Fiji, Mauritius, Oman, and Canada. He wants them to invest in India and become partners in his Make in India campaign.
Experts have given a thumbs up to Modi for his decision to appoint S Jaishankar as the new Foreign Secretary. With his experience of working in China and the US, Jaishankar is known to be a seasoned diplomat and expected to provide the right kind of thrust to foreign policy.
However, challenges still remain. Relations with China and Pakistan remain complicated and Modi is still figuring out how to deal with Pakistan.
On the other hand, the global situation - increasing turbulence in the Middle East, the Islamic State phenomenon, a resurgent Taliban in South Asia, the widening gulf between Russia and the West, and an assertive China in Asia - all pose major challenges.
However, Modi seems to have successfully fused his own ideas with UPA's thinking and is revitalising moribund partnerships, where development and diplomacy dovetail into each other. Modi seems to have made a good foreign policy start, and as they say, well begun is half done.
The views expressed here are personal and do not reflect those of the organisation.