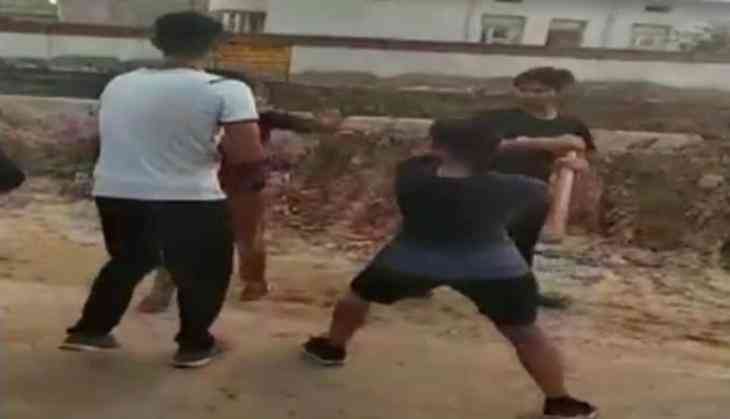 A brave girl from Rajasthan set an important and worthy message to all by proving 'no girl is weak' and warning all the stalkers to not to assume girls weak. A video of a girl from Rajasthan is making rounds on the internet and winning hearts of people by sharing a much-needed message to all girls right out there. The girl beats stalkers right and left and a video of same has been widely watched.
Reportedly, the girl is aspiring to an Indian Army officer, identified as 19-year-old Vani Sharma was stalked by boys during her running session in the morning. The following incident took place in Bharatpur area of Rajasthan. An onlooker recorded the whole incident after which it came into limelight when he shared it on various social media platforms.
As per the video, the girl was first seen shouting at the boy for spreading rumours about a girl being his girlfriend. In the video, the girl was heard shouting at the stalker, Hitul Saini, who is a Class 12 student. Vani Sharma is a graduate of Rameshwari Devi Girls' College.
Before slapping the boy, the video shows, the girl could be seen shouting in public saying, "He is spreading rumours among his friends that this girl is his girlfriend and talks to him 4-5 times a day."
On being asked about the incident, the girl said, "If you think you were born as Donald Trump's son, it's your misunderstanding. No girl is weak. If you cross limits, we'll raise our voices & then your life won't be spared. I didn't approach police as I wanted to give him a chance to improve."
Also read: Section 377: SC reserves order on scrapping Section 377 which criminalises homosexuality; says will strike down law if it violates rights