Kripa Nayal Unbridled: Anything for the Horses!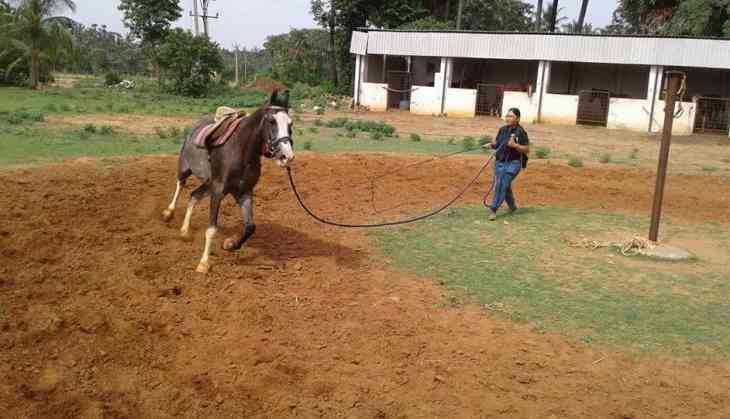 The 22-year-old girl Kripa Nayal, who was seen riding a horse cart recently in Ajmer, keeps shifting from one place to another in search of assignments related to horses. However, it is not easy. "I have been moving from one place to the other in search of a job but it isn't that easy. I get short-term engagements like the one I got in Ajmer for riding a horse cart."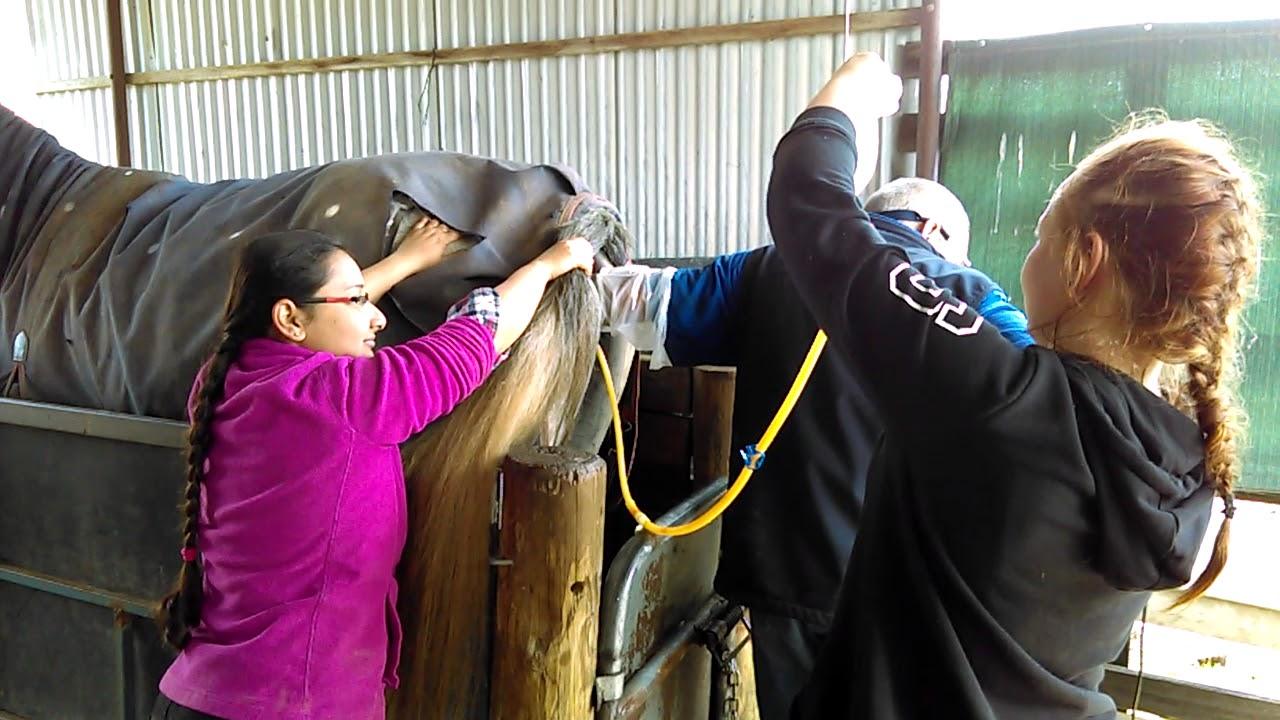 Kripa Nayal
She was three-years-old when first introduced to horse riding by her mother the late Tanu Nayal who herself was a rider. Going down the memory lane Kripa recalled that she had wept and had asked her mother to get her down from the horse but the latter did not pay any heed to her. It was only after she had started enjoying the ride that her mother let her get down. "My passion for horse-riding and horses started from a very young age. My mother was a passionate rider herself and she started teaching me the basics of horse riding in the year 2000 and continued it till 2005. At that point, I decided that horse riding was my strongest passion which drove and motivated me on a daily basis," she said.
Back home in Nainital Kripa owned two Indian breed geldings. She rode and trained post-school hours and during her school vacations. Her passion for horse riding grew to such an extent that she trick trained one of the horses to shake hands, bow, smile, and rear.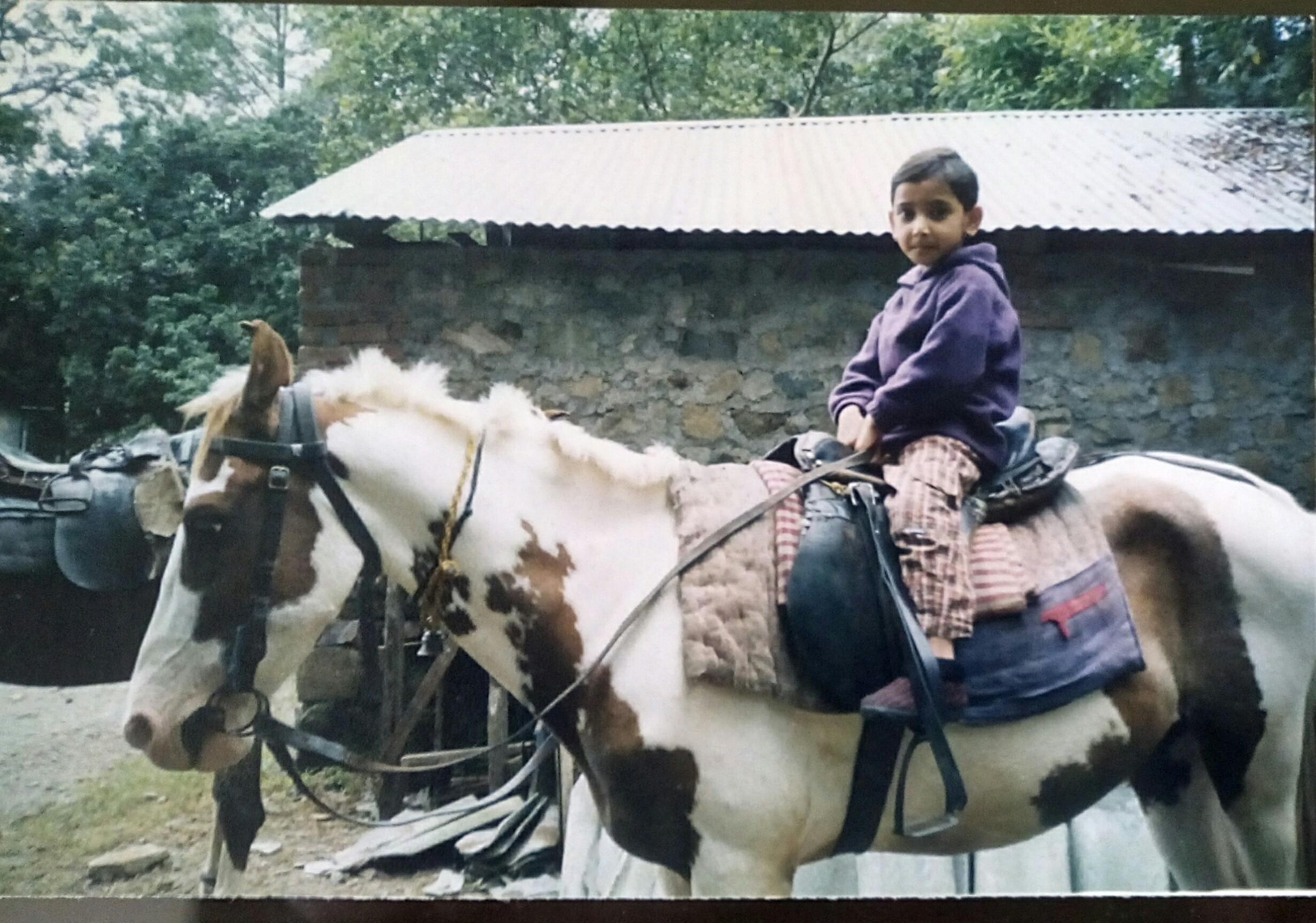 Kripa Nayal as a child
She grew to be a passionate horse rider and wanted to get the best degree in this field. But her father, who is an IAS officer, wanted her to pursue philosophy. She started pursuing the same but her heart and soul were in riding. So she left the philosophy course and resumed riding. "My father never appreciated riding and was very angry when I left philosophy course and started riding. He even denied funding my horse riding so I started managing stable, teasing mares and getting them covered on time, training ponies for pony rides, and acted as medical in charge when the veterinarian was not around, all to make some money."
In the year 2016 Kripa went to pursue a degree in Equine Business Management from Marcus Oldham College, Australia. During the one-year training, she even met with an accident when a horse flipped over sideways with her. "I was glad to be alive! There is a part of my left calf that I cannot feel and therefore am still learning to try and ride with it."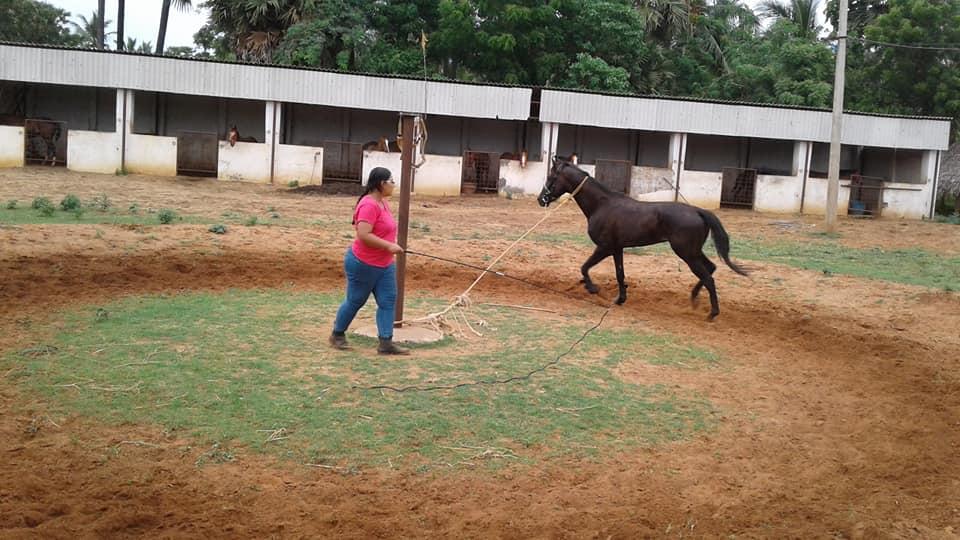 After completing the course she returned to India and started looking for a job and found it was difficult. This was when she decided to come to Rajasthan and explore the breed of indigenous horses, Marwari horses.
She learned to drive a carriage in Melbourne during her horse management course in Australia, where she realised that when the carriages were shifted from a posh location to a secluded location there was no job opportunity. However, she decided to give it a try in India.
She did horse carriage riding in Ajmer for three weeks but earned very little. "I ate once in four days while the horse ate 10 times a day but this gave me a lot of satisfaction," she noted.
Even while accepting that there isn't much scope in India in this field she wants to pursue her passion. And she is a gritty girl!
Also Read:Pushkar Fair 2018: Big Show, Big Fun, More Money, Pain for Animals