ScoopWhoop reveals private emails of complainant in sexual harassment case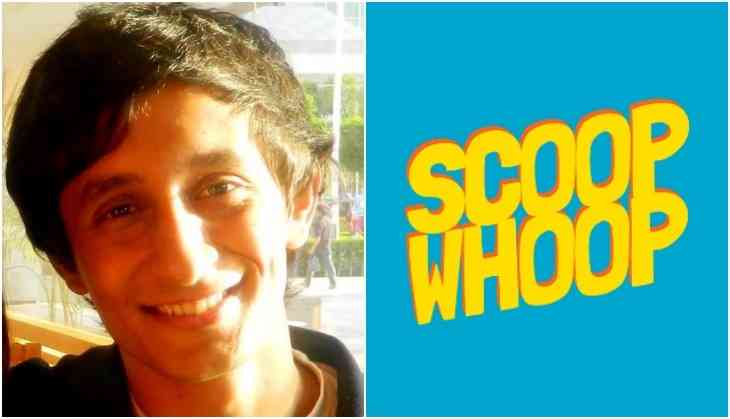 Update: ScoopWhoop co-founder Suparn Pandey filed for anticipatory bail today, but was denied the same. The court, however, has told Delhi police that they will have to provide Pandey with 5 days notice before arresting him. When contacted for a comment, ScoopWhoop co-founder Sattvik Mishra said that the organisation would release a statement in the next few hours.

Update 2: ScoopWhoop has finally issued a statement on the matter. While maintaining innocence, the company stated that "We are fully prepared to accept the findings of the investigations and dutifully take the necessary action if found guilty." The full text is reproduced further down the article.

Update 3: In an internal email to all ScoopWhoop employees, company CEO Sattvik Mishra has sought to defend the company against allegations made in the FIR. The email contains screenshots of mail trails and chats between the complainant and upper management. While the name of the complainant is blurred throughout the mail, it manages to severely compromise her identity. More details below.

Since its inception, the viral sensation that is ScoopWhoop has made a consistent attempt to portray itself as a forward-thinking site for modern young Indians. In keeping with this image, the site is filled with progressive content, a lot of it geared towards women empowerment. In fact, ScoopWhoop went a step further with this by starting a feminist webzine, Vagabomb.
Today though, this women-friendly image is hanging by a thread. Catch has gained exclusive access to an FIR in which ScoopWhoop co-founder Suparn Pandey has been accused of sexual harassment and sexual assault across a span of almost two years. The complainant, a former senior executive of ScoopWhoop Media Pvt. Ltd., has also accused other co-founders of ScoopWhoop – Sattvik Mishra and Sriparna Tikekar, of abetting the harassment, and even attempting to sweep it under the carpet.

The FIR (No. 0117), filed at the Vasant Kunj (South) Police Station, Delhi, invokes section 354 A (sexual harassment), section 509 (insulting the modesty of a woman), and section 506 (criminal intimidation).

Instead of the light, fun, and progressive space that ScoopWhoop claims to be, the FIR paints a damning picture of an organisation that is anything but. In it, ScoopWhoop is shown to be an organisation with no clear systems of redressal for sexual harassment; one where co-founders condone each other's transgressions, while conspiring to cover up their misdeeds. All of this, at the cost of employees.
A gradual escalation
In the FIR, the complainant, who worked at ScoopWhoop between 2015 and 2017, claims that her ordeal lasted for almost the entirety of her tenure at the company. She alleges that it began with verbal harassment from Pandey, who targeted her with "inappropriate comments and lewd remarks". At one point, the FIR recounts, Pandey even went as far as to comment on the complainant's sexuality.
"Mr. Suparn Pandey in public commented on my sexuality and this comment included calling me a names (sic.) which reflected on my sexual orientation and my sexual preferenes (sic.) as well as characterized me in a certain way", states the FIR.
While in a lot of cases, such incidents go unreported, usually due to intimidation, in this case the complainant claims to have raised the matter initially with ScoopWhoop co-founder Sriparna Tikekar. While Tikekar allegedly assured her that such behaviour wouldn't be repeated, she did not take any action against Pandey.
While the complainant tried to salvage the situation, steering well clear of Pandey, the FIR alleges that the company's earlier inaction only emboldened Pandey. Under various pretexts, Pandey repeatedly got uncomfortably close, often trying to play with her hair. Pandey was even brazen enough to allegedly send her a lewd video on the company's official Gmail chat.
'Mr. Pandey got so bold as to send me a lewd video over the official Gmail chat, in which the words were "aapnu jeans dheeli karo"', reads the FIR.
Inaction and intimidation
The complainant states in the FIR that, despite the inaction, she never stopped taking up the issue with the company's founders. However, as she soon found out, while her complaints led to no repercussions for Pandey, she wasn't nearly as lucky. According to the complaint filed, Mishra and Tikekar, turned on the complainant, publicly humiliating her and driving home the message that she "had no authority in this situation".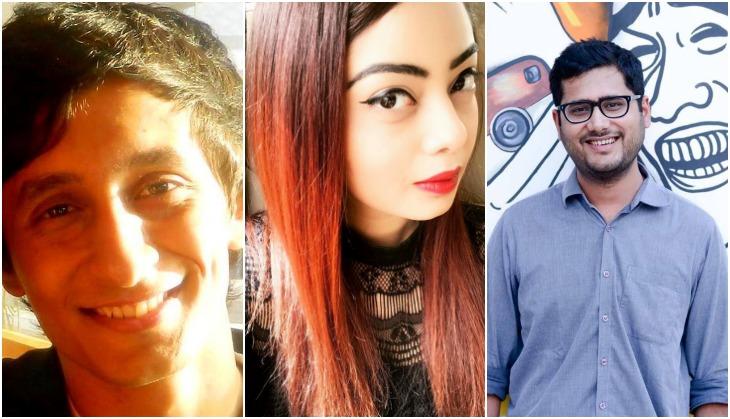 From L-R: Suparn Pandey, Sriparna Tikekar, Sattvik Mishra
According to the complainant, Mishra and Tikekar even allowed for Pandey to show up to work drunk, a state in which he would repeatedly attempt to touch her. However, she knew she had to quit once Pandey's sexual overtures reached a new, more distasteful low on 7 June, 2016.
'Mr. Pandey approached me after the meeting, between 8-9:30PM, when I was alone at my work desk and asked me to be less "aggressive" in my dealings with other people and learn to "pour some sugar on it." That after that, he then got up, kissed my forehead and walked away,' the complainant recounts in the FIR. Feeling "disgusted" and "physically violated", she continued to reach out to Mishra and Pandey.

Despite this, she claims she was allegedly put in multiple situations where she was forced to work in close quarters with Pandey, and was "reprimanded and humiliated" when she refused. When she attempted to lodge a formal complaint, she alleges that she was dissuaded from doing so. She claims that she was eventually intimidated by the co-founders of the company, who threatened to hurt her career and defame her publicly. Following these events, she eventually resigned.
Catch reached out to the various people named in the complaint – Pandey, Tikekar, and Mishra – for their response to these allegations. While Mishra refused to comment immediately, Tikekar simply shut us out, with both calls and messages going unanswered. Pandey, the prime accused in the case, refused to comment, claiming he wanted "no visibility right now".

Almost an entire day after Catch reached out to ScoopWhoop, the company has finally issued a statement. The statement is as follows:


ScoopWhoop strongly condemns any kind of harassment at the workplace. We work towards ensuring a safe and secure workplace for all our employees and take any complaints of harassment extremely seriously.
In line with workplace laws, ScoopWhoop has an Internal Complaints Committee (ICC). The ICC constitutes of two of our most senior and experienced women employees and an independent observer who has served on ICC panels across various prestigious and international companies. 40 percent of our workforce is women and we have equal representation in senior leadership positions. We have taken every step to ensure the complainant gets a fair hearing and are following the rule book on workplace harassment.
The complaint was forwarded to the ICC immediately on receipt and the same is being inquired as per law. The company is adhering to the rules and regulations set forth by the Hon. Supreme Court of India and the law of the land against sexual harassment at workplace and the investigation is ongoing. As an FIR has also been filed separately by the complainant, and the police investigation is ongoing, we are extending full cooperation to the police to conduct a full and fair investigation into the matter.
We are fully prepared to accept the findings of the investigations and dutifully take the necessary action if found guilty.
A hollow statement?
ScoopWhoop have categorically stated that they want a "full and fair" investigation. However, their actions shortly after issuing this statement seem to be at odds with this.

On Wednesday evening, ScoopWhoop CEO Sattvik Mishra sent an internal email to all employees of the company which was extremely problematic. The email, which purports to prove the company's innocence, makes use of screenshots of private emails and chats between the complainant and senior management at the company.
The contents of the email and chat are then used to simultaneously make it seem like all is rosy in the company, while painting the complainant in a negative light.

That these are all private communications is an issue. That Mishra's email seeks to defame the complainant is also jarring. However, the most problematic part of the email is that it severely compromises the identity of the complainant.

While the complainant's name itself is blurred from the mail trail and chats shared by Mishra, the email reveals a host of other details that are a dead giveaway as to the victim's identity. Among these – her exact position in the company and the specific team she was part of.