Somi Das
| Updated on: 14 February 2017, 5:32 IST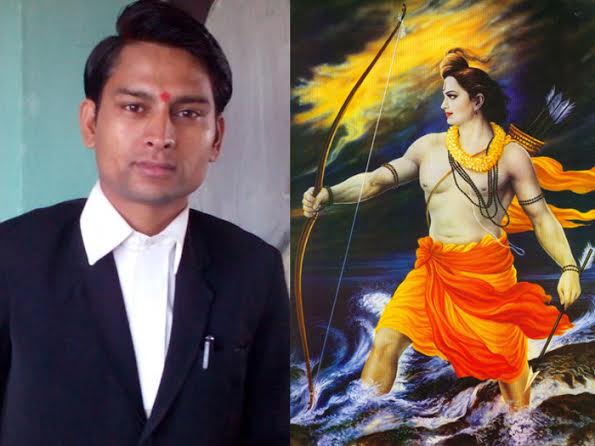 At a time when women activists are demanding entry into temples and mosques to undo centuries of gender discrimination - justified by many in the name of religion - a 31-year old lawyer from Bihar has garnered attention because of a petition against Maryada Purushottam Ram.
The lawyer, Thakur Chandan Kumar Singh, who hails from Sitamarhi, has accused Lord Rama of having committed domestic violence against wife Sita.
Speaking to Catch News, Singh said:
"Sita was the epitome of perfect wife, he went to exile with him and endured all hardships with Rama. Sukh dukh mein unka saath diya. How could he leave her on the words of spies who questioned her character."
When asked about how the idea of litigating against Rama came about, Singh said:
"Few days back I was present in the court when judge was hearing a domestic violence case. It suddenly struck me that by that logic Rama was the first perpetrator of domestic violence against his wife. If Sita didn't get justice in treta yug, how will women get women get justice in Kalyug?"
Interestingly, Singh is also the convener and founder of the Bharatiya Kanti Shanti Party - which claims to be working against crime in the state.
In the past, Singh has filed many petitions and complaints against prominent personalities - including controversial self-proclaimed godwoman Radhe Maa.
Singh claimed he had an FIR filed against Radhe Maa through a court order. "If Radhe maa claims to be a godwoman, she should behave like one. How can she wear mini skirts?" he asked.
The lawyer also claimed that he filed complaints against Patidar leader Hardik Patel and former Jammu and Kashmir chief minister Farooq Abdullah and that FIRs were filed against them through court orders. He was apparently offended with Abdullah's statement that even if entire Indian army came to Jammu and Kashmir, they cannot fight against terrorism.
"How can a man who has been in a constitutional position demean the Indian army?" Singh asked.
Against Patel, Singh's grouse is that the Patidar leader tried to incite violence in the state of Bihar on caste lines by calling Chief Minister Nitish Kumar, a Patel.
On being reminded that unlike his claimed success rate against the above mentioned men and women, it was not possible to prosecute or even file an FIR against Lord Rama and that his good intentions of correcting a "historical wrong" might be read as a publicity stunt he says: "I know there can be no action taken against Rama. But there should be a debate on it. All I want is justice for Sitaji."