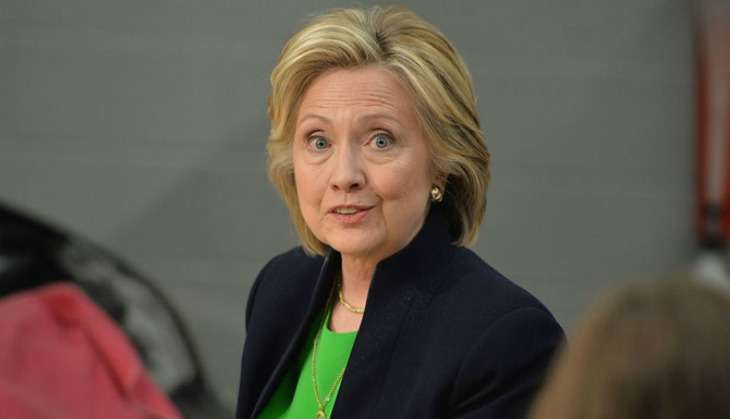 Hillary Clinton, the US Democratic presidential candidate was diagnosed with pneumonia, after the fell ill and stumbled at a 9/11 ceremony.
Her doctor, Lisa Bardack, according to reports told that Clinton had become dehydrated at the New York event and was diagnosed with pneumonia on 9 September.
The doctor's statement said she was now re-hydrated and "recovering nicely".
According to BBC, "Secretary Clinton has been experiencing a cough related to allergies. On Friday, during follow-up evaluation of her prolonged cough, she was diagnosed with pneumonia," Dr Bardack's statement said.
"She was put on antibiotics, and advised to rest and modify her schedule," it added.
Though, according to the report, a campaign official said that she has cancelled a campaign trip to California due to the illness.
Clinton was due to leave for California on 12 September morning for a two-day trip which included fundraisers and a speech on the economy.
Her Republican opponents including the party's presidential candidate Donald Trump told supporters last month she "lacks the mental and physical stamina" to serve as president and fight Islamic State militants.
Last month Dr Bardack said she was "in excellent health and fit to serve as president of the United States".
The Clinton campaign has accused opponents of pushing a "deranged conspiracy about Clinton's health", reports BBC.