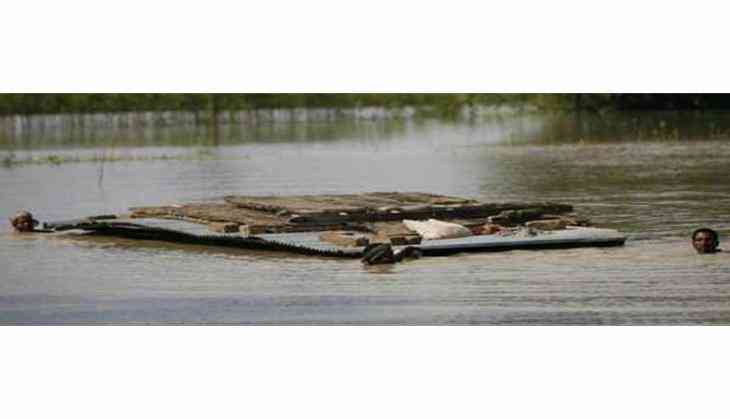 World's largest and strongest hammer has been deployed for the construction of Bangladesh's Padma bridge.
The construction workers have been using the 3,000 kilojoules capacity tool since 13 June's morning.
The hammer has been brought to expedite the rate of the construction process.
Confirming the news to Dhaka Tribune, the Padma Bridge Project Manager and Executive Engineer Dewan Md Abdul Quader said, "The new hammer will be more effective than the previous two. One of the hammers will be used for piling works in the Mawa portion of the bridge, while another for the bridge's Jajira part. The third hammer will be left for maintenance."
Quader further said that the hammers will be returned as soon as the construction gets over.
The powerful hammer is being used on the pillar no.41, whereas, a 2,200 Kilojoule hammer is being used for the construction of pillers No. 3, 4 and 5.
The construction of the bridge was hampered badly in the last two days due to rainfall. As the river conditions became tighter, the schedule of workers had to be changed during the period as well.
"We delayed the concrete casting due to the river being rough. We are changing the work schedules owing to inclement weather," added Quader.
The bridge is a road-rail bridge being constructed across the Padma river in Bangladesh.
-ANI