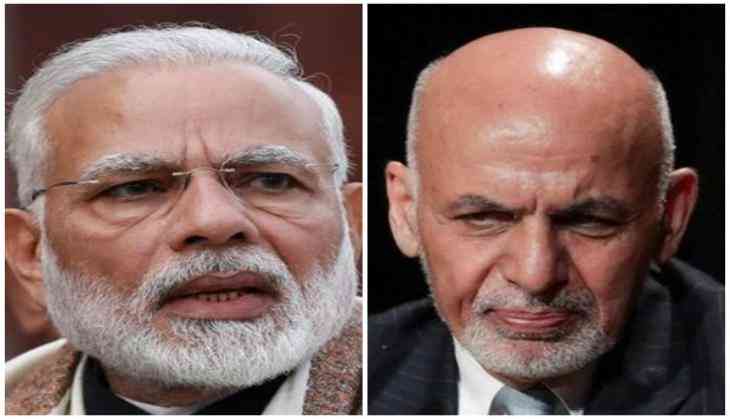 Afghanistan President Ashraf Ghani on Saturday took pride in cricketer Rashid Khan's performance in the ongoing edition of the Indian Premier League (IPL). Calling him an asset to the cricketing world, Ghani tagged Prime Minister Narendra Modi in a tweet, claiming that they will not give him away.
"Afghans take absolute pride in our hero, Rashid Khan. I am also thankful to our Indian friends for giving our players a platform to show their skills. Rashid reminds us whats best about Afg. He remains an asset to the cricketing world. No we are not giving him away. @narendramodi," he wrote on Twitter.
19-year-old Khan single-handedly took the Sunrisers Hyderabad (SRH) home, against the Kolkata Knight Riders (KKR) in the second Qualifier of the IPL 2018, at the Eden Gardens on Friday.
Chasing 175, KKR managed to score 161/9, falling short by 14 runs.
Rashid Khan ended SRH's four-match losing streak, scoring 34 from 10 balls. He also picked up three wickets in his designated four overs and was crowned the Player of the Match.
KKR captain Dinesh Karthik too heaped praises on the Afghani cricketer.
""He had a brilliant day, didn't he? He batted really well, he fielded well; he had a run out. It was a day when everything went right for Rashid Khan and credit to him. In these kind of games, you want one individual to come and stand-up like that, to put the pressure on the opponent and credit to him. I think he did really well today," Karthik said in the post-match conference, after KKR lost the match.
It will be interesting to see Prime Minister Narendra Modi's response to Ashraf Ghani.
(ANI)