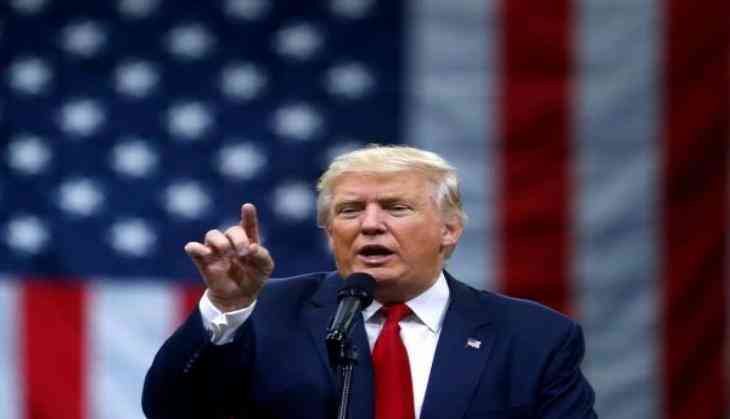 Women lawmakers in the United States have demanded an investigation into the allegations of sexual misconduct against President Donald Trump.
In a letter sent to the Chairman and Ranking Member of the House Committee on Oversight and Government Reforms, at least 54 female lawmakers wrote that "the American people deserve a full inquiry in to the truth of these allegations," reported CNN, citing the letter.
The letter also noted that "in the time of 'Me Too' (campaign), women across the US were coming forward with their own harrowing stories of sexual harassment and assault."
"Members of Congress have also come under scrutiny and investigation, with some resigning, for improper sexual conduct. We cannot ignore the multitude of women who have come forward with accusations against Mr. Trump," the letter shared by CNN added.
The letter was spearheaded by Rep. Lois Frankel of Florida, the head of the Democratic Women's Working Group.
More than a dozen women have accused President Trump of sexual assault and several more have accused him of sexually inappropriate behavior.
However, Trump has denied all such claims and the White House has said all women making allegations against the president are lying.
On Monday, White House spokesperson Sarah Sanders repeated to reporters that Trump denies all allegations of misconduct.
"The President has denied any of these allegations," Sanders said. "The American people knew this and voted for the President and we feel like we're ready to move forward in this process."
Ambassador Nikki Haley, reportedly told that Trump's accusers "should be heard".
"I know that he was elected," she said. "But, you know, women should always feel comfortable coming forward. And we should all be willing to listen to them."
Earlier on Sunday, a group of Trump's accusers at a press conference at the Lexington Hotel in New York, demanded the U.S. Congress investigate their allegations against the President.
-ANI