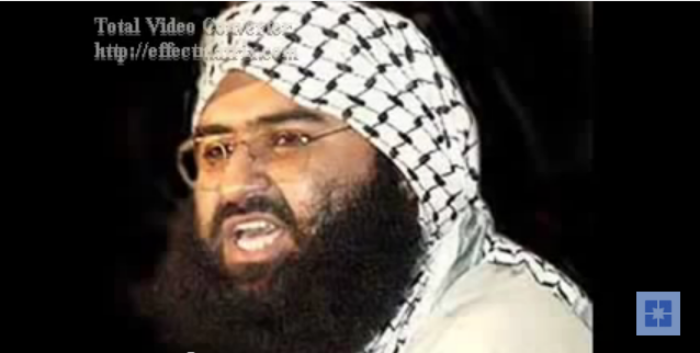 Maulana Masood Azhar, along with members of Jaish-e-Mohammad, were arrested earlier today, in connection to their role in the recent Pathankot attacks. It is possible that he may also have masterminded the attack on the Indian consulate in the Afghan city of Mazar-i-Sharif. Investigations, in this case, are still ongoing.
In both attacks, terrorists involved claimed to have been carrying out revenge for the execution of Afzal Guru, who was convicted and executed for his involvement in the Indian Parliament attack.
Azhar's terror outfit is believed to be responsible for these and other attacks on Indian interests including the highjacking of Indian Airlines flight IC 814 in 1999 and Mumbai attacks in 2008.
Azhar's arrest comes at an extremely crucial time in the India-Pakistan relations. Just as the two countries were edging towards finding long-term and sustainable solutions to their disputes, the attack on Pathankot Air Force base threatened to set a dent in the progress made. India, much like on occasions before, urged Pakistan to take action and put the scheduled Foreign Secretary talks on the line.
More about the 'mastermind'
Born in 1968 in Pakistan's Punjab, Azhar grew into jihad early on. He took part in the Soviet-Afghan War through his involvement in Harkat-ul-Mujahideen-a Pakistan-based militant organisation. Later, he worked as an editor of their mouth piece and focused on recruitment and funding for the outfit.
Azhar was arrested by India in Srinagar in 1994 with relation to nefarious cross-border activities in Kashmir and has spent years in Indian jails. Attempts were made by his compatriots to have him released on several occasions. Finally, it was the Indian government who was forced to hand him over in exchange of passengers of the highjacked Indian Airlines flight in 1999. Azhar set up the Jaish-e-Mohammad immediately after his release.
This wasn't the first time India urged for the arrest of the Mullah. More recently, in 2014, Indian intelligence urged his release after his anti-India public address calling for jihad in India.
Neither is this the first time Azhar has been detained in Pakistan either. Pakistan has arrested him on at least two occasions at the behest of India. Once was immediately after the attacks on the Indian parliament in 2001, which were orchestrated by his terror outfit. He was kept in house custody for a year and then released by the order of Lahore High Court.
It is believed that he was also detained for a second time, after Mumbai terror attacks in 2008. However, there is little information to back this, and the Pakistani government has vehemently denied knowing his locations.
Apart from Azhar, his brother Abdul Rauf Asghar has also been detained. Asghar was believed to be the mastermind behind the 1999 highjack of the Indian Airline plane.
Pakistan has claimed to have sealed Jaish-e-Mohammad offices, following a high-level meeting between Pakistan Prime Minister Nawaz Sharif and Army Chief Raheel Sharif. Pakistan is also considering sending a Special Investigating Team (SIT) to Pathankot in consultation with the Government of India.