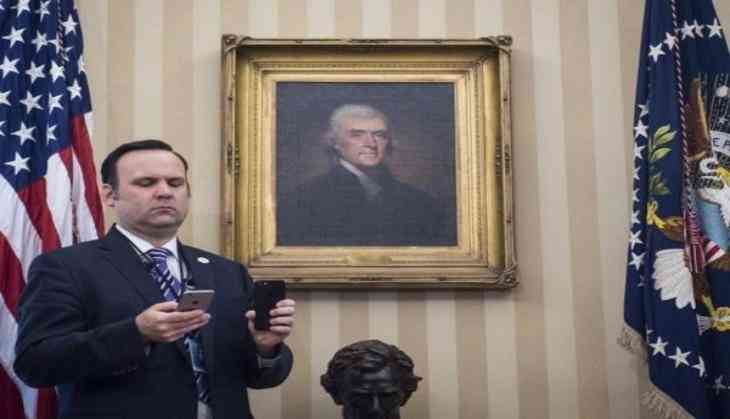 The U.S. Office of Special Counsel has reprimanded Senior White House aide Dan Scavino for violating the Hatch Act in a tweet, according to a letter posted by a Washington watchdog group.
"The letter addressed to the Citizens for Responsibility and Ethics in Washington states that Scavino, the White House director of social media, violated the Hatch Act on April 1 when he sent a tweet calling for the defeat of GOP Rep. Justin Amash in a primary," CNN reports.
The Hatch Act prohibits employees in the executive branch, except the President, Vice-President and some other high-level officials, from engaging in any sort of political activity.
In its letter to CREW, the Office of Special Counsel said that Scavino received a "warning letter" and "if in the future he engages in prohibited political activity while employed in a position covered by the Hatch Act, we will consider such activity to be a willful and knowing violation of the law."
Scavino's tweet came on the heels of President Donald Trump taking to Twitter in April to call out the conservative House Freedom Caucus for not supporting his plan to repeal and replace Obamacare.
-ANI