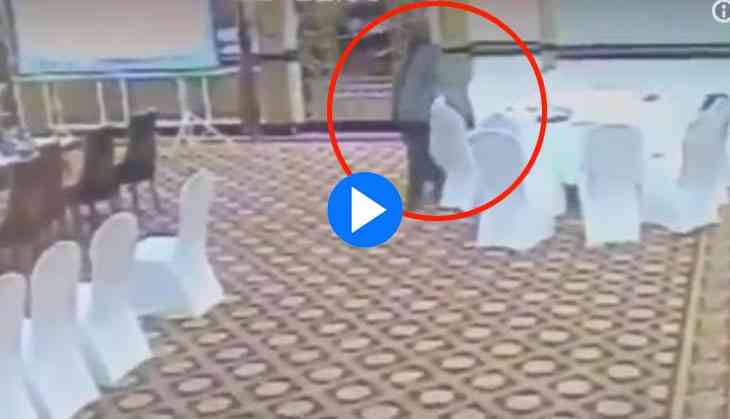 In a shameful act, a Pakistani official was caught on camera stealing a wallet of a Kuwaiti delegate on Friday. The Kuwaiti delegate was on a two-day visit for Pakistan-Kuwait Joint Ministerial Commission meet.
The Pakistani bureaucrat, Investment and Facilitation Joint Secretary Zarar Haider Khan was caught on CCTV camera stealing the wallet of the Kuwaiti delegate after the latter complained that he lost his wallet.
"All officers of the Ministry of Industries and Economics Affairs Division, as well as other participants, were shocked when the head of the Kuwaiti mission complained about the incident," said an official of the finance ministry as reported by Pakistan Today.
"This is a very unfortunate development that has brought a bad name to the country as well as the officers working here," he added. Khan was held and legal proceedings have begun against him, Daily Pakistan reported.
Grade 20 GoP officer stealing a Kuwaiti official's wallet - the official was part of a visiting delegation which had come to meet the PM pic.twitter.com/axODYL3SaZ

— omar r quraishi (@omar_quraishi) September 28, 2018
Meanwhile, the Tweeple didn't let the matter go out of the hand without trolling Khan. One of the tweeple tweeted, "May that officer is on task to collect money for Dam."
Other user named Mumtaz, "Ufff aap logon ko be bus baat milni chahiye..... Samjny ke koshish karain ya officer dam fund ky liya paisay jama kar raha hai bus."
Also read: Indonesia: Around 384 killed after earthquake, Tsunami hits Indonesia; death toll likely to rise