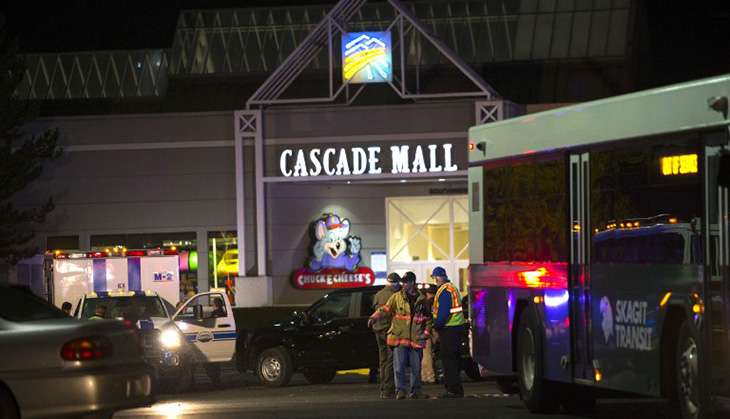 Four people were left dead and one wounded after a gunman went on a shooting rampage in the Cascade Mall in Burlington, Washington.
The four dead are all women, and one of the injured, a man, was transported to a hospital with severe injuries. Another man received non-life threatening injuries.
CNN quoted Susan Gregg, a hospital spokeswoman, as saying, "We have one adult male victim from the Burlington mall shooting who arrived by air this evening to Harborview Medical Center at approximately 9:30 p.m. He is in critical condition."
Burlington is situated about an hour north of Seattle. However, a spokesman for the state patrol has said that the shooter is still at large. The entire area has been cordoned off as police are still searching for the gunman in nearby areas. The police are also sweeping stores in the mall.
This shooting comes three months after a man gunned down 49 people in a nightclub in Orlando. The shooter, Omar Mir Seddique Mateen, had pledged allegiance to ISIS.
A picture of the shooter has been released by the Skagit County DEM and urged the people to stay indoors and keep an eye out for the shooter.
More details awaited.
Here is the shooter. We believe just one shooter. Notify authorities if you see him. Armed with rifle. pic.twitter.com/GXeWCPYnx5

— Sgt. Mark Francis (@wspd7pio) September 24, 2016
4 confirmed deceased in the mall, shooter(s) left scene b4 police arrived, unknown # of shooter, possibly just 1, police clearing mall now

— Sgt. Mark Francis (@wspd7pio) September 24, 2016
EMS starting to enter to attend to injured inside Mall w/ police escort and after initial clearance. pic.twitter.com/Nkfb7co6sa

— Sgt. Mark Francis (@wspd7pio) September 24, 2016
We're actively searching for suspect, tracking leads, etc

— Sgt. Mark Francis (@wspd7pio) September 24, 2016