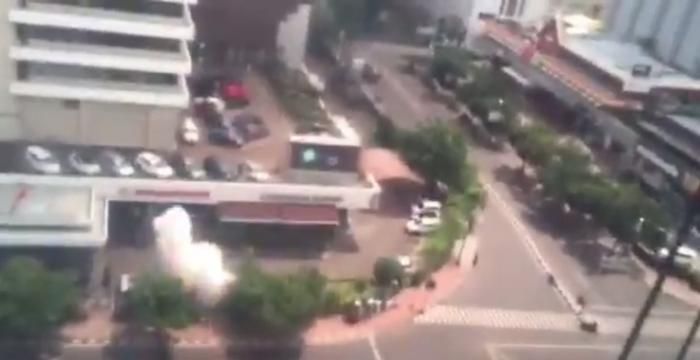 Militants have carried out a series of gun and bomb attacks in the heart of the Indonesian capital of Jakarta on Thursday. According to reports, the attacks appear to be a coordinated but no one has taken the responsibility so far.
Media reports say 10 to 15 attackers entered the city on motorcycles, armed with guns and explosives.
Also read: At least 6 killed as explosions rock Jakarta
Hundreds of police personnel reportedly took to the streets of Jakarta.
A Starbucks outlet close to the Sarinah mall was reportedly the site of a suicide attack. A video posted on Twitter chronicles the seconds before the explosion.
Video ledakan di parkiran starbucks Sarinah #BreakingNews #ledakansarinah pic.twitter.com/Q6nbIS2bTl

- Robert Harianto (@robetbet) January 14, 2016