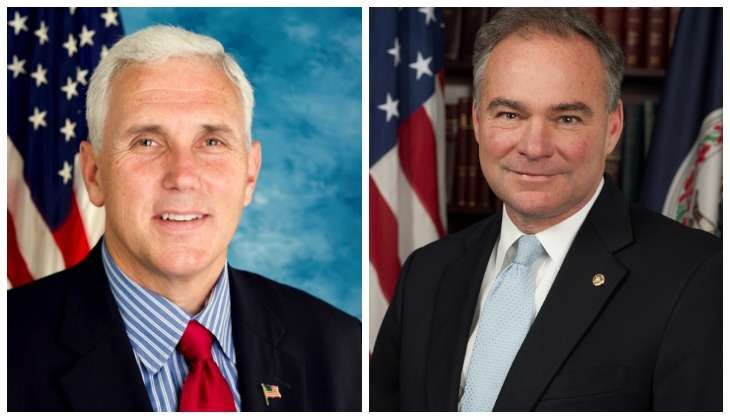 Democrat Tim Kaine during the vice presidential debate addressed the Republican presidential nominee as a danger to US national security, the one who demeans women. Kaine also accused Trump of paying little in federal taxes.
As the debate begun, Tim Kaine and Mike Pence started attacking each other's running mates. Kaine, US Senator from Virginia, tried to frighten voters away from Trump. Where on the other side Pence portrayed Clinton as untrustworthy for the White House.
Kaine repeatedly looked to sway Pence to defend Trump's positions. In doing so, he reminded the audiences that Trump was entraped in a public feud after he made derogatory remarks about former Miss Universe.
Kaine further hammered Trump by mentioning that Trump had refused to release his tax records.
According to a report in The New York Times, Trump had taken a $916 million tax loss in 1995 and may have avoided paying federal taxes for 18 years because of it.
"Governor Pence had to give Donald Trump his tax returns to show he is qualified to be vice president. Donald Trump has to give his tax returns to show he is qualified to be president," Kaine said.
Countering Kaine's statements, Pence said that Trump as a real estate developer, had created thousands of jobs.
"Donald Trump always puts himself first," Kaine said, pointing out that Trump began his presidential campaign last year by calling "Mexicans rapists and criminals" and had also voiced the "outrageous lie" that Obama was not born in the United States.
In reply, Pence accused Clinton of spoiling foreign policy, with large sections of the Middle East "literally spinning out of control."