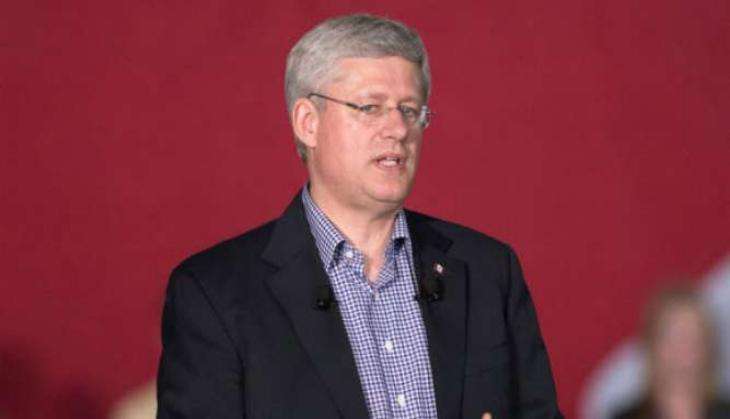 Former Canadian prime minister Stephen Harper has said that the incoming US president Donald Trump will reverse seven decades of the country's foreign policy.
Addressing the second edition of the Raisina Dialogue here, Harper also criticised people, who slammed Trump and the Brexit vote as 'stupid' arguing that even such an approach is not a very good way of influencing opinions.
He said the US will work with friends and allies only if they are prepared to bring real assets to the table, adding the election of a non-political personality to the White House will heighten uncertainty in America as none of the policies are very clear so far.
Condemning terrorism in all its forms and manifestations, the former prime minister said that some elements in Islam denounce the global order and are hence promoting organizations such as the Islamic State.
The theme of the Dialogue, this year, is "The New Normal: Multilateralism with Multi-Polarity."
Harper's remarks come as President-elect Donald Trump's pick for commerce secretary, Wilbur Ross, said yesterday that he won't be "pushed around" by anyone as he signalled a potentially painful road ahead for Canada and Mexico in trade talks with their U.S. neighbour.
Ross said the North American Free Trade Agreement (NAFTA) will be among the first orders of business for the new administration, suggesting the review would be far more sweeping than Canada might like.
After Trump won the election, the Liberal government said Canada would be willing to sit down with the U.S. and talk trade, saying any agreement can be improved.
The federal Liberal government has been working closely with the Trump administration on a variety of issues including trade.
--PTI