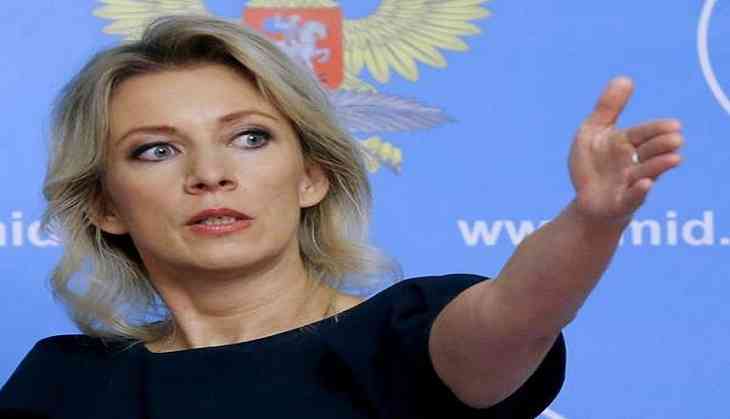 Russian Foreign Ministry spokeswoman Maria Zakharova (ANI)
A Russian spokesperson has said Washington will prepare proposals to solve the situation around the recent expulsion of Russian diplomats soon.
TASS news agency quoted Russian Foreign Ministry spokeswoman Maria Zakharova, as saying in a television interview that the American counterparts will soon present proposals towards unblocking the situation where the Russian diplomats in U.S. are facing hindered free movement.
"American partners have said they will come up with their proposals shortly to start concrete work towards unblocking this situation," she said.
Noting that at the moment the work of Russian diplomats in the US is hampered Zakharova said, ""Free movement across the US has been practically blocked for Russian diplomats. In order to go somewhere, they have to do paperwork, ask for permissions. And it is not guaranteed that they will be allowed," she marked.
In December last year, Washington announced a new parcel of sanctions including the expulsion of 35 Russians in retaliation for alleged Russian efforts to interfere with the US presidential election.
The sanctions targeted a number of Russian companies, the Federal Security Service (FSB) and the Main Department (military intelligence) of the General Staff of the Russian Armed Forces over cyber-attack allegations.
The U.S. authorities also expelled 35 Russian diplomats and announced the closure of two countryside facilities in New York State and Maryland that belonged to Russia.
-ANI