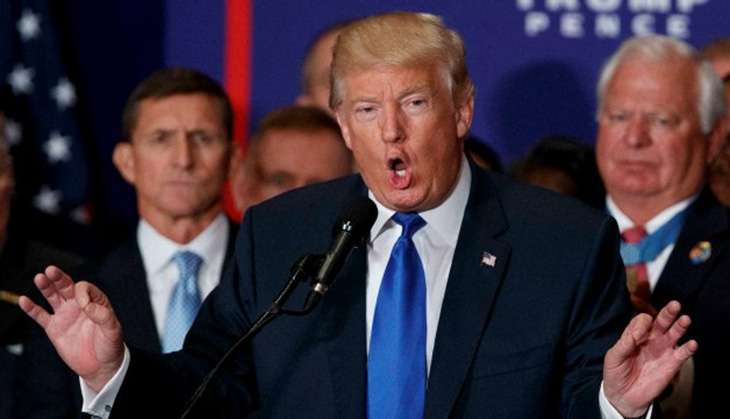 The government has suspended enforcement of President Donald Trump's refugee and immigration ban and filed notice it would appeal a judge's order, plunging the new administration into a crisis that has challenged Trump's authority -- and ability to fulfill campaign promises.
The stand-down, a day after a federal judge in Washington state temporarily blocked the ban, marked an extraordinary setback for the White House.
Only a week ago, the president had acted to suspend America's refugee program and halt immigration to the US from seven Muslim-majority countries that the government said raise terrorism concerns.
As the White House worked to reinstate the ban, Trump mocked US District Judge James Robart, appointed by President George W Bush, as a "so-called judge" whose "ridiculous" ruling "will be overturned."
He added in a subsequent tweet: "Because the ban was lifted by a judge, many very bad and dangerous people may be pouring into our country. A terrible decision."
Trump's direct attack recalled his diatribes during the campaign against a federal judge of Mexican heritage who was overseeing a Trump University case.
Justice Department lawyers could be called upon to answer for his words as the travel ban case reaches the 9th US Circuit Court of Appeals.
The order had caused unending confusion for many foreigners trying to reach the United States, prompted protests across the United States and led to multiple court challenges.
Demonstrations took place outside the White House, in New York and elsewhere. One was planned later today near the estate in Palm Beach, Florida, where Trump was spending the weekend and where the American Red Cross scheduled its annual fundraising gala.
Robart's ruling, which the White House said the Justice Department would challenge, led federal agencies to unwind enforcement of Trump's executive order. Justice filed notice Saturday it would appeal the ruling.
The State Department, after initially saying that as many as 60,000 foreigners from Iraq, Syria, Iran, Sudan, Libya, Somalia or Yemen had their visas canceled, reversed course on Saturday and said they could travel to the US if they had a valid visa. (AP)
--
PTI