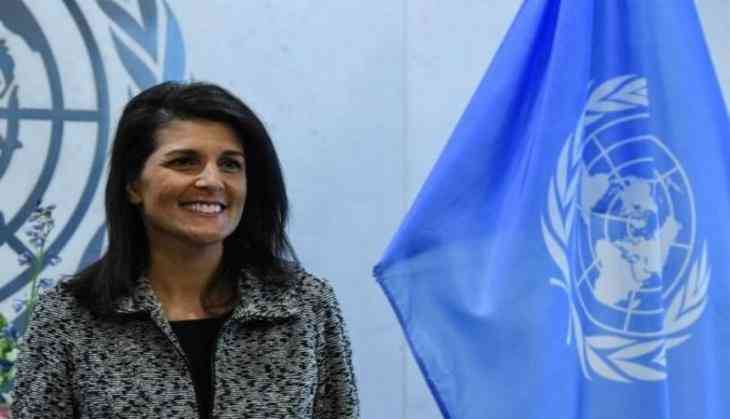 The Trump administration has said that the United States could pull out of the United Nations Human Rights Council unless the body "ends the whitewashing of dictators' abuses and unfair attacks on Israel."
Nikki Haley, the President Donald Trump's U.N. ambassador, delivered the ultimatum in an address in Geneva to the 47-member body.
"The United States is looking very carefully at this council and our participation in it. We see some areas for significant strengthening. Being a member of this council is a privilege, and no country who is a human rights violator should be allowed a seat at the table," Haley told council members, the Washington Post reports.
Haley pointed to the "egregious human rights violations in Venezuela" and said if "the country cannot reform, it should step down from the rights council."
Haley outlined proposals for reform in a separate address, where she said, "Countries like Venezuela, Cuba, China, Burundi and Saudi Arabia occupy positions that obligate them to, in the words of the resolution that created the Human Rights Council, 'uphold the highest standards' of human rights. They clearly do not uphold those highest standards."
"The council risks becoming as discredited as its predecessor, the Commission Human Rights," Haley added.
"America does not seek to leave the Human Rights Council. We seek to reestablish the council's legitimacy," Haley said.
The United States also accused the council of "shielding the repressive regimes it should be condemning, allowing such regimes to join the body and then use it to thwart scrutiny."
Haley is the first U.S. United Nations ambassador to address the council, and her address is part of a Trump administration campaign to demand reform "biased U.N. bureaucracies."
Last week, Haley had said that the administration would decide on its council membership status after the council's session concludes later this month.
-ANI