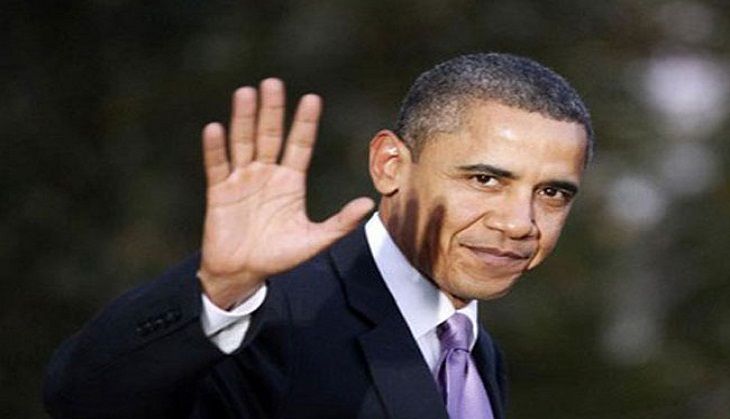 United States President Barack Obama effortlessly hilarious final speech at the White House correspondents' dinner literally ended with him dropping the mic on stage.
Obama's eight speech at the event included witty punches as he also explained that leaving the White House brings mixed emotions.
"But the prospect of leaving the White House is a mixed bag. You might have heard that someone jumped the White House fence last week, but I have to give the Secret Service credit. They found Michelle (US first lady) and brought her back. She's safe back at home now. It's only nine more months, baby. Settle down," the US President joked.
The approval rating of US President are going up in his final year of Presidency and Obama did mention this in his speech in style and said, "And yet somehow, despite all this, despite the churn, in my final year my approval ratings keep going up. The last time I was this high I was trying to decide on my major."
Obama ended his perfectly articulated speech by dropping the mic and two fingers put on his lips. His final words before the mic drop were, "It has been an honour and a privilege to work side by side with you to strengthen our democracy. With that I just have two more words to say: Obama out."