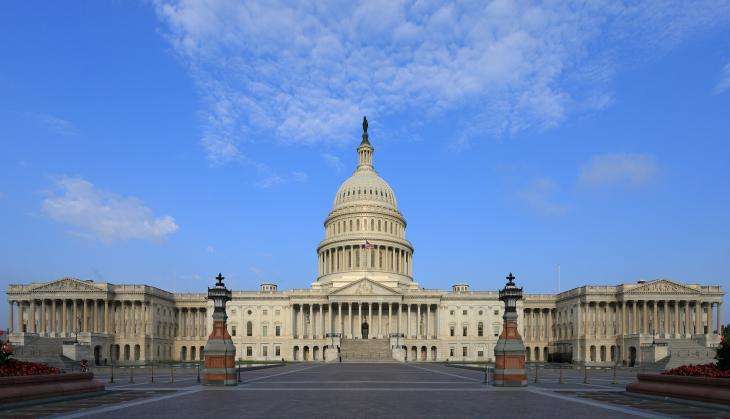 The United States Capitol was placed under a lockdown for about 40 minutes on Friday morning, due to "police activity" as it was reported that a staffer was seen in the building with a firearm.
We're currently locked in the House chamber. Overheard a Capitol police officer say a woman entered Rayburn with a gun @CQnow

— Katherine Scott (@KatherineBScott) July 8, 2016
According to The Hill, a lawmaker told that the firearm made it past security, where metal detectors and police officers routinely screen anyone coming into the Capitol or the handful of connected office buildings.
The Capitol staffers were told during the lockdown to go into an office room and "close, lock and stay away from external doors and windows," and no one during that period was allowed to enter or leave the Capital building and the adjacent visitor's center, reported The Hill.
In March, a 66-year old Tennessee man, Larry R Dawson was shot by police and later taken into custody and charged after he allegedly approached the visitor's centre wielding a firearma and pointing it at officers.