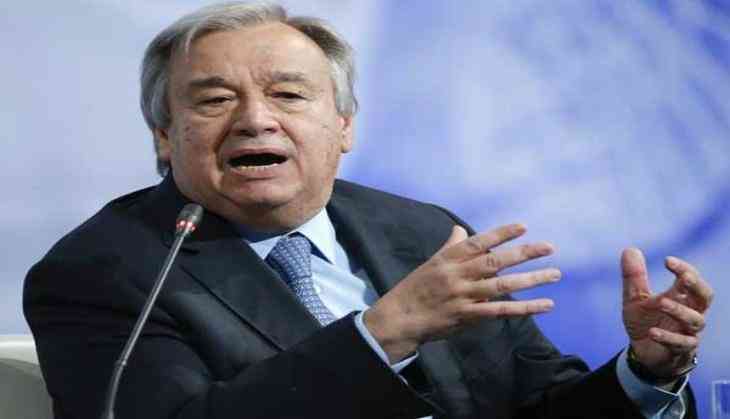 United Nations Secretary General Antonio Guterres on 14 June arrived in Kabul on an unannounced visit.
"Just landed in Kabul for talks with government and people. @UN stands with Afghanistan at a time of violence and suffering," tweeted Guterres after arrival.
The Secretary General's visit comes in the wake of a series of deadly terrorist attacks across the country.
Over 150 people were killed and hundreds were wounded in a car bombing near the Germany of Embassy and back to back suicide attacks targeting the funeral of the son of the deputy house speaker of the Afghan Senate House.
The visit comes on the heels of Deputy UN Secretary General Jan Kubis visiting Kabul.
"Mr Kubis, former head of UNAMA, was in Kabul for one week last month conducting a broad range of meetings with national and international stakeholders. In the current two-day visit, he is scheduled to follow up with those stakeholders, in particular President Ashraf Ghani," Khaama news quoted United Nations Assistance Mission in Afghanistan (UNAMA) as saying in a statement.
The statement further added that the strategic review is scheduled to be submitted to the Security Council in early July 2017. In Resolution 2344 (2017), the UN Security Council requested the strategic review to examine UNAMA's mandated tasks, priorities and related resources, and to assess the Mission's efficiency and effectiveness.
-ANI