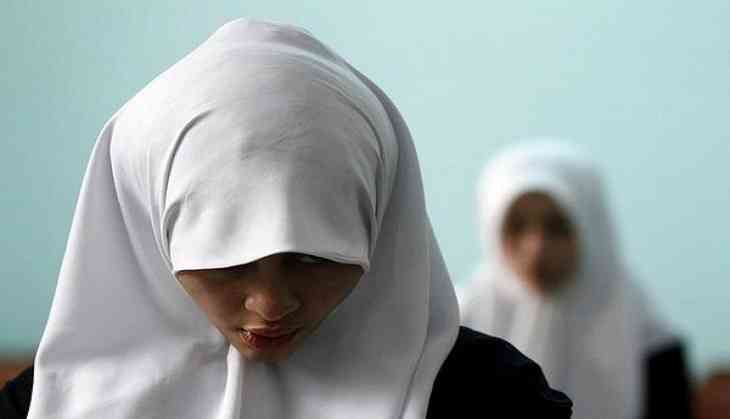 A teenage Muslim girl was assaulted and killed after leaving a Virginia mosque in a suspected hate crime on Sunday.
The police found her remains yesterday after the 17-year-old, identified as Nabra Hassanen, went missing after leaving the mosque in the Sterling area.
A 22-year-old man, Darwin Martinez Torres of Sterling, has been charged with murder in connection with the case, according to a report by the Washington Post.
According to the report, Hassanen along with some other teens was walking back from breakfast at IHOP early Sunday when they were confronted by a motorist.
All the teens ran to the mosque, the All Dulles Area Muslim Society (ADAMS) in Sterling, where the group reported that the girl had been left behind, said Deputy Aleksandra Kowalski, a spokeswoman for the Loudoun County Sheriff's Office.
"Immediately thereafter, the ADAMS' personnel notified both Loudoun County and Fairfax County authorities who immediately began an extensive search to locate the missing girl," the mosque said in a statement.
After hours-long search the girl's remains were found about 3 p.m. on Sunday. During the search, an officer spotted a motorist driving suspiciously in the area and arrested Torres, police said.
The girl's mother said detectives told her that she was struck with a metal bat.
A possible hate-crime motivation is among the things authorities are investigating, police said.
The chief medical examiner's office is yet to confirm the identity and manner of death even though the police believe it to be the girl.
Shoyeb Hassan, the co-chair of ADAMS, said that during the last 10 days of Ramadan, the mosque has extra prayers at midnight and 2 a.m., and members frequently go to McDonald's or the 24-hour IHOP to eat before they start their fast at sunrise, as Nabra and her friends were doing.
Meanwhile Sunday night, a van struck a crowd Muslim worshippers in London as they departed late-night prayers from Finsbury Park mosque.
-ANI