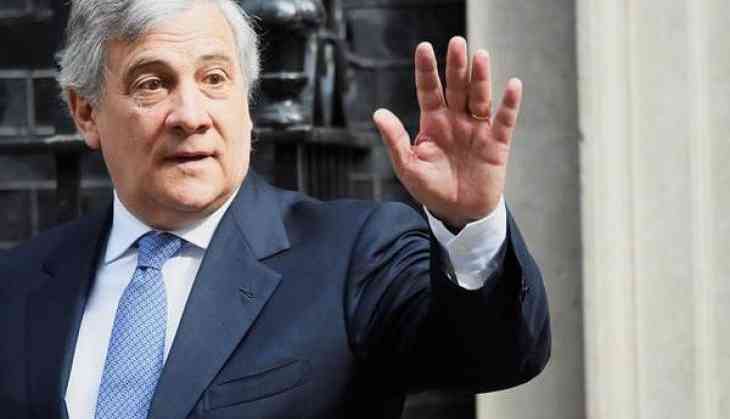 U.K. may reverse Brexit post polls: EU Parliament President (ANI)
European Parliament President Antonio Tajani has said that Brexit, a term that describes United Kingdom's withdrawal from European Union, could be reversed after the snap elections.

"If the UK, after the election, wants to withdraw [Article 50], then the procedure is very clear.. If the UK wanted to stay, everybody would be in favour. I would be very happy." The Guardian quoted Tajani, as saying.

Tajani threatened to veto any Brexit deal if it did not guarantee the existing rights of EU citizens in Britain and added that this protection would forever be subject to the jurisdiction of the European Court Of Justice (ECJ).

U.K. Prime Minister Theresa May made an unexpected announcement on Tuesday that she would seek a "snap" election less than halfway through her government's five-year term, with the aim of gaining a stronger mandate for the country's historic withdrawal from the European Union.

The announcement marked a U-turn for May, who had repeatedly said she would not seek an early vote.

The snap vote is the latest twist in a turbulent year in British politics, which was plunged into turmoil when the country unexpectedly voted to leave the European Union last year. The hotly contested "Brexit" referendum ended with the resignation of then-Prime Minister David Cameron.

An early vote is also expected to delay Brexit talks. Both May and the European Commission have said that negotiations will only start in earnest after the poll.
-ANI