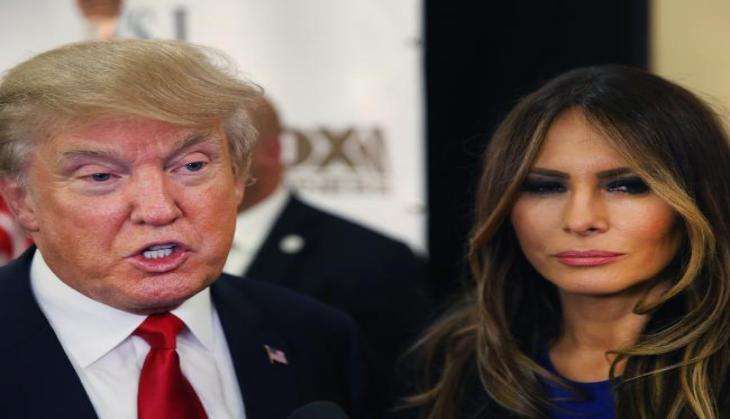 Melania Trump has been at the centre of attention since her plagarised speech debacle at the Republican National Convention last week. After being mocked for allegedly plagarising her address from outgoing First Lady Michelle Obama, Melania came under fire for having allegedly faked her qualifications on her official website. The site, Melaniatrump.com has since been taken down and now redirects to Trump.com.
In a fresh row, The New York Post caused a major stir on 31 July when it published a cover with a nude photo of Melania Trump.
The edition, which bears the title, The Ogle Office, promises to offer racy photos of Melania that readers "have never seen before".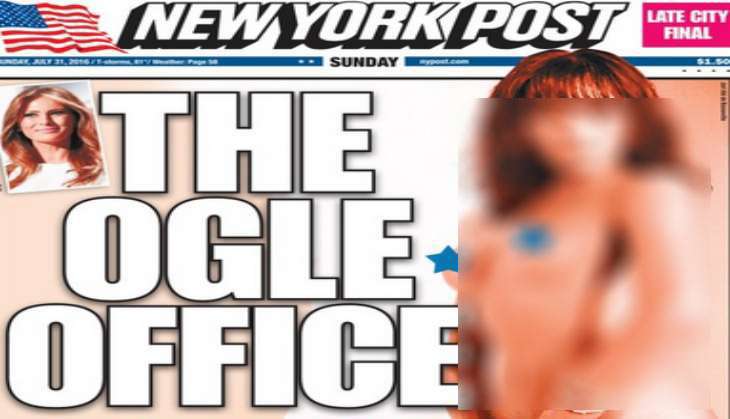 The photos were reportedly taken in 1995, two years before she met now-Republican presidential nominee Donald Trump. The cover story includes an interview with Jarl Ale Alexandre de Baseville, who photographed Melania for the French men's magazine, Max - which is now defunct."I think it is important to show the beauty and the freedom of the woman, and I am very proud of these pictures because they celebrate Melania's beauty," The New York Post quoted De Basseville as saying.
Hate poured in on Twitter for the New York Post, slamming their editorial choice. Take a look:
@nypost @isareport ah...this is body shaming & sexual objectification of a woman's artistic contributions. What's wrong w/ you people?

— Cat LARP' as Bane (@Gator9358) August 1, 2016
I don't expect anything better from the NY Post. It's a rag that continuously crosses the line. Printing Melania Trump's naked pics is vile.

— Nymph O. Braniac (@nikkirojo4life) July 31, 2016
Just saw that New York Post cover. Ugh, trash. I really don't care that Melania Trump posed naked, & don't like attempts to shame her.

— Im-🍑-🌱 Jayelle (@GreenEyedLilo) July 31, 2016
Donald Trump has dismissed the photos as a non-issue. The New York Post quoted Trump as saying, "Melania was one of the most successful models and she did many photo shoots, including for covers and major magazines. This was a picture taken for a European magazine prior to my knowing Melania. In Europe, pictures like this are very fashionable and common."
"They're a celebration of the human body as art. There's nothing to be embarrassed about. She's a beautiful woman," Jason Miller, the Trump campaign's senior communication advisor, told CNN.
In April this year, the NewsCorp-owned New York Post had backed Trump for President. In an editorial, the Post wrote: "He has the potential - the skills, the know-how, the values - to live up to his campaign slogan: to make America great again. For those reasons, The Post today endorses Donald Trump in the GOP primary."