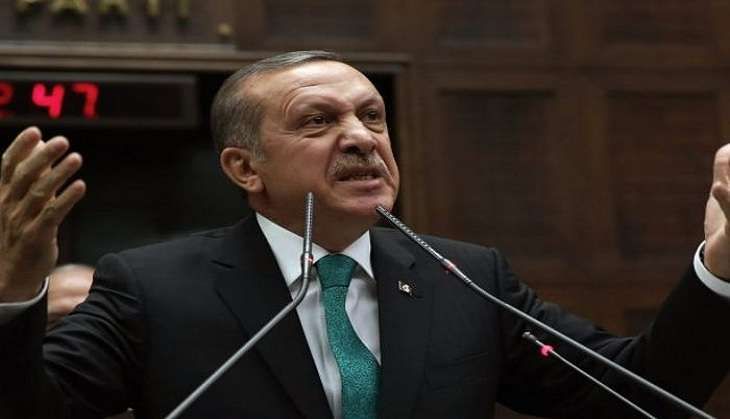 Turkey President Recep Tayyip Erdogan believes that the bomb attack targeting an outdoor wedding party in south-eastern Turkey, killing at least 50 people and wounded 94 others, is likely to have been carried out by the Islamic State.
In a written statement, Erdogan further said that the aim of attacks like Gaziantep was to sow division between different groups in Turkey such as Arabs, Kurds and Turkmen and spread incitement along ethnic and religious lines.
However, the Deputy Prime Minister, Mehmet Simsek, had earlier said the "barbaric" attack in the city of Gaziantep, near the border with Syria, appeared to be a case of suicide bombing, The Guardian reported.

Also Read: Turkey wedding blast: 50 killed, 94 injured in Gaziantep in suspected suicide bomb attack

Simsek said, "This was a barbaric attack. It appears to be a suicide attack. All terror groups, the PKK, Daesh, the (Gulen movement) are targeting Turkey. But God willing, we will overcome."
Video of the aftermath shows hundreds of people in the darkened street as rescue workers lift victims into ambulances.
The country has been hit by a series of attacks in the past year, which have either been claimed by Kurdish militants linked to the outlawed Kurdistan Workers' party (PKK) or were blamed on the Islamic State.
--ANI