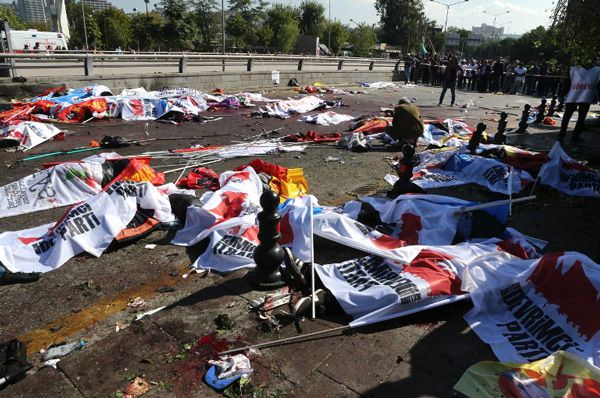 Turkey's Interior Ministry has identified the attacker behind the Sunday attacks in Ankara as a 24-year-old woman who allegedly joined the Kurdish rebels in 2013 and trained in Syria, AP reported.
The woman, Seher Cagla Demir, has been accused of killing 37 people in a suicide attack.
The statement says Demir joined the PKK rebels, crossed into Syria and received what it called "terror training" from a PKK-linked Syrian Kurdish militia.
CNN also reported that eleven others had been detained in connection with the attack.