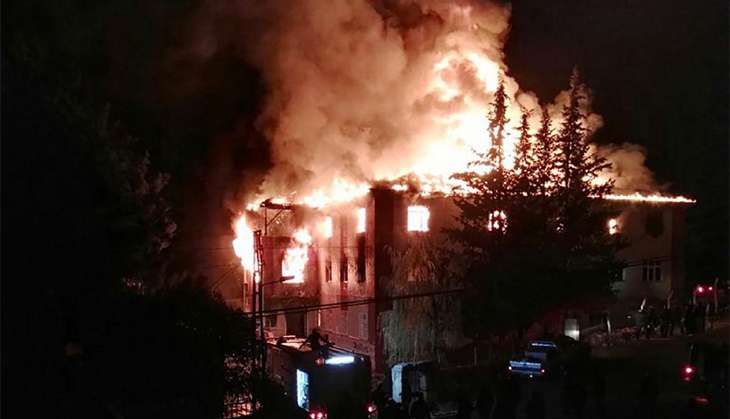 Twelve people, including 11 teenage girls, were killed in a fire that broke out in a girls' dormitory in the southern Turkish province of Adana, on 29 November.
According to reports, an electrical fault could have caused the fire in the dormitory housing middle and high school students, though the exact reason has not been ascertained as yet.
At least 22 other girls were injured, Omer Celik, a senior government official who represents the province in parliament, told broadcaster CNN Turk.
Plus, a woman who worked at the dormitory was among the 12 who died.
Photo: AFP Photo
According to reports, the dormitory housed girls from impoverished families. These girls came from nearby villages where there were no schools.
An international news agency reports that Turkish television showed flames rising from a multiple-story building and firefighters battling the fire. The report adds that the building's windows had turned black and debris littered the dormitory entrance after the fire was put out.