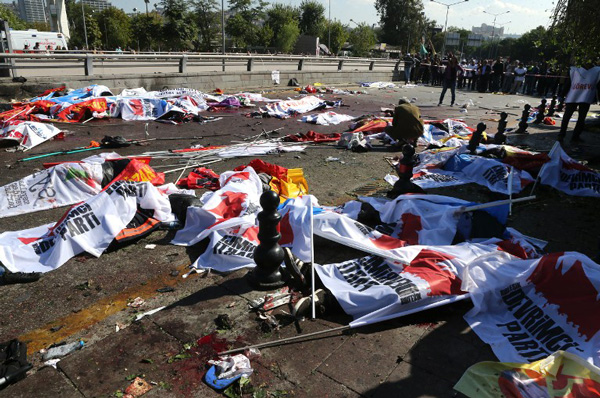 Eighty-six people have lost their lives while over 100 have been injured in a terrorist attack on a protest rally in Turkey's capital Ankara on Saturday.
The twin blasts occurred outside the city's central train station were a rally was organised by Leftist and pro-Kurdish opposition groups. They were protesting against the violence between the Turkish authorities and the Kurdish separatist group Kurdistan Workers' Party (PKK).
"We curse and condemn this atrocious attack taking aim at our democracy and our country's peace," a statement by the Turkish government said.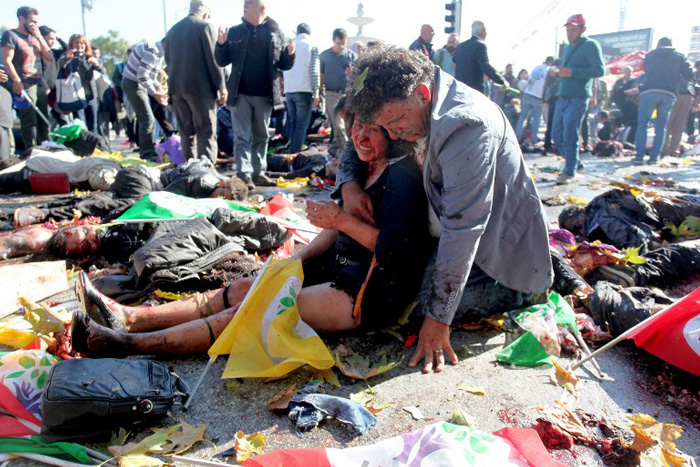 Talking to AFP, the Turkish authorities said that they 'suspect a terrorist connection.'
Turkey's prime minister, Ahmet DavutogŸlu, is to hold a meeting with government and security officials to discuss the attack, an official revealed.
Selahattin Demirtas, co-chair of the People's Democratic Party (Turkey) HDP, a pro-Kurdish party, which was also participating in the rally, said : "We are witnessing a massacre here. A cruel and barbarian attack was carried out. The death toll is high."
No group has taken the responsibility for the blast so far.