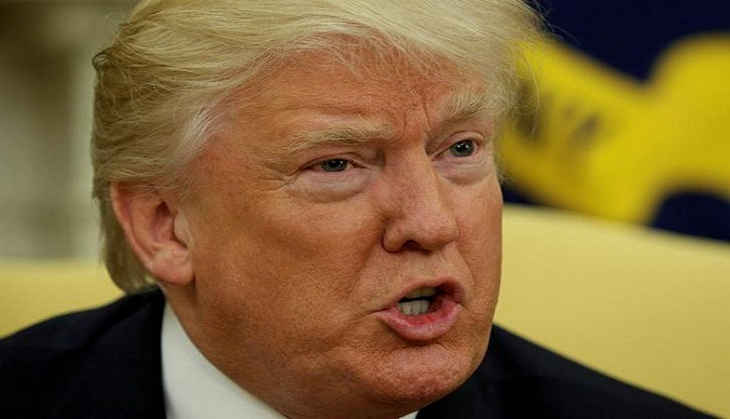 The Trump administration has asked the United States Supreme Court to reinstate its travel ban blocking the entry of citizens from six Muslim-majority countries.
President Trump signed Executive Order (EO) titled "Protecting the Nation from Foreign Terrorist Entry into the United States" on 6 March this year. The countries which the ban affects are Iran, Iraq, Libya, Somalia, Sudan and Syria.
In its filings, the administration, according to CNN, has asked the nine apex court judges to consider the legality of President Trump's executive order that was halted by the US 4th Circuit Court of Appeals.
The case marks the President's first test of his travel ban in the nation's highest court.
Last month, the 4th Circuit Court of Appeals largely affirmed a federal judge's decision from March, which found the core provision of the revised executive order -- temporarily blocking foreign nationals from six Muslim-majority countries from entering the US as possibly violative of the U.S. Constitution because prima facie it appeared to be discriminatory against Muslims.
"We have asked the Supreme Court to hear this important case and are confident that President Trump's executive order is well within his lawful authority to keep the nation safe and protect our communities from terrorism," CNN quoted Justice Department spokesperson Sarah Isgur Flores, as saying.
Flores added, "The President is not required to admit people from countries that sponsor or shelter terrorism, until he determines that they can be properly vetted and do not pose a security risk to the United States."
The administration argues the travel ban should be allowed to go into effect now while the court looks at the ultimate legality of Trump's executive order later this year.
Legal experts are seeing the executive order as an interesting procedural move. There are some in favour of the ban and some who are not, given that terror strikes have become frequent and a global phenomenon.
-ANI