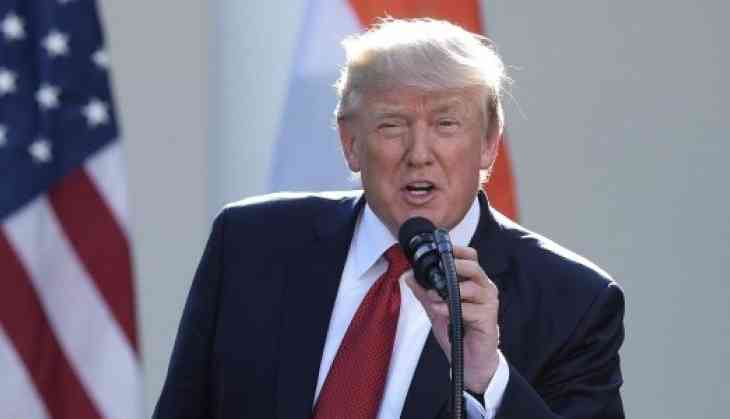 United States President Donald Trump will depart from his visit at the Group of Seven summit in Canada several hours early on Saturday.
The development reportedly comes after Trump had a spat with French President Emmanuel Macron and Canadian Prime Minister Justin Trudeau over Twitter, both of whom he will meet face-to-face on Friday.
Trump will directly fly to Singapore for his much-awaited meeting with North Korean leader Kim Jong-un, scheduled to take place on June 12, and will skip sessions on climate change and the environment.
The US President will depart the G-7 summit mid-morning on Saturday after a session on women's empowerment. A White House aide will represent the U.S. for the remainder of the summit; the Hill quoted White House press secretary Sarah Huckabee Sanders, as saying.
Earlier in the day, Trump lashed out at Trudeau and Macron in a series of tweets over the criticism on U.S' imposition of trade tariff.
"Why isn't the European Union and Canada informing the public that for years they have used massive Trade Tariffs and non-monetary Trade Barriers against the U.S. Totally unfair to our farmers, workers & companies. Take down your tariffs & barriers or we will more than match you!," Trump tweeted on Friday.