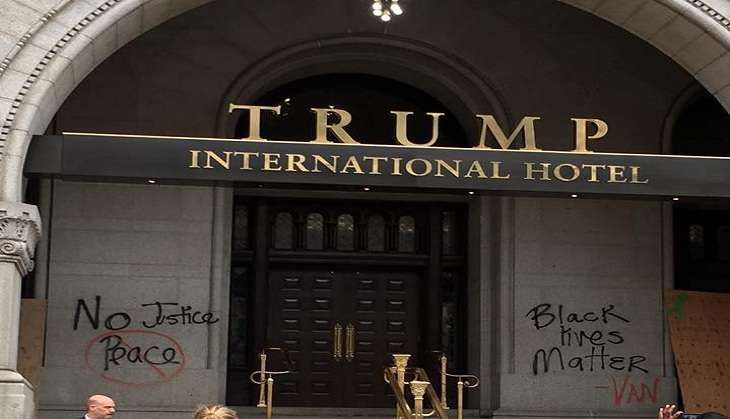 Republican presidential candidate Donald Trump, who has been criticised in the past for his racist viewpoints and radical approach to gun control laws in the nation especially with regards to the recent killings of black men by police officers on duty, was faced with vandalism as an unidentified person spray-painted the phrase "Black Lives Matter" on the facade of Trump's International Hotel in Washington, D.C.
Twitter user @AngryBlkManDC captured the act on video, as a man spray painted the message on the facade of the luxury hotel, located along Pennsylvania Avenue in downtown Washington, and later posted a photograph of the finished product on his Twitter handle.
Donald Trump's new hotel in DC got tagged earlier today... #nojusticenopeace #blacklivesmatter pic.twitter.com/qGbALAoS9o

— Angry Man (@AngryBlkManDC) October 2, 2016
Following up on the vid I just posted, here's a shot of what Trump's DC hotel looked like afterwards pic.twitter.com/1xGZLtxD1l

— Angry Man (@AngryBlkManDC) October 2, 2016
The graffiti on the building was later covered up with plywood with haste, reported CNN.
No arrests have been made in the case so far.