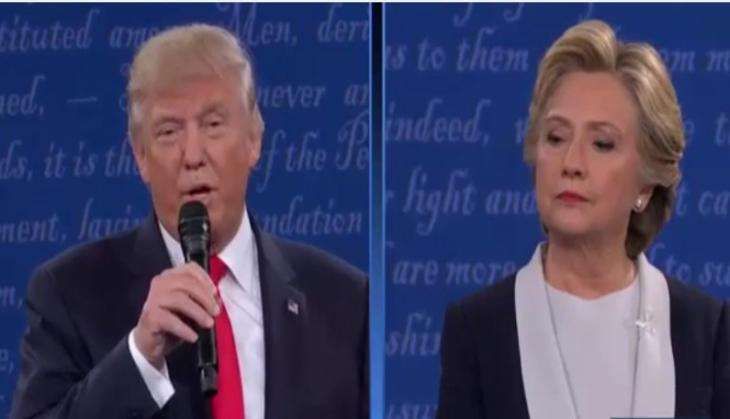 Democratic Party nominee, Hillary Clinton, said on 23 October that her rival Donald Trump was a "sore loser".
She made the comment after she took a 12- point lead over Trump, as recorded by the ABC News/Washington Post poll. The poll said that the figures were the highest for Clinton and the lowest for Trump since their US presidential election campaign began. The poll also said that support for the Democratic nominee has touched 50% for the first time.
At a rally at the University of North Carolina, Clinton said that Trump's refusal to commit to accepting election results on 8 November was a "direct threat to the democracy and peaceful transfer of power was one of the things that makes America America."
Trump has a high disapproval rating with 69 per cent of the likely voters disapproving of his response to accusations about his treatment of women, found the poll conducted by Langer Research Associates from Thursday to Saturday among 1,391 adults, including 874 likely voters.
The poll came at a time when an adult film star accused the 70-year-old real-estate tycoon of unwanted sexual contact
Further, the polls said more than half - 59% - reject Trump's claim that the election was rigged against him and 65% disapprove of his comments that he may not accept the results of the 8 November election.
--With PTI inputs