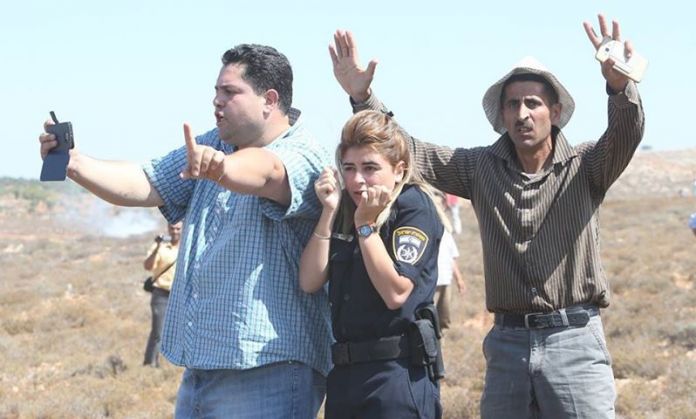 A striking image of rare solicitude amidst conflict and violence has surfaced on the internet. Two Palestinian men shielded a frightened Israeli policewoman during a confrontation between Israeli settlers and Palestinian farmers.
The incident took place near the Qusra village in Palestine, where a group of Jewish settlers attempted to interfere with Palestinian locals.
As the matter escalated, security forces were called in. The police and the army began using tasers to disperse the crowd. Then some people began throwing stones at each other.
An Israeli policewoman, without protection gear or weapons, was caught in the middle of the two stone-throwing groups.
A fellow officer was about to open fire, when two men stepped in to protect the woman.
"Amid all the chaos, I saw this female officer," the photographer, Israeli journalist Shaul Golan, told Times of Israel. "She was really scared. She was abandoned in the field and her so-called enemies were guarding her. I knew right away it was a special moment."