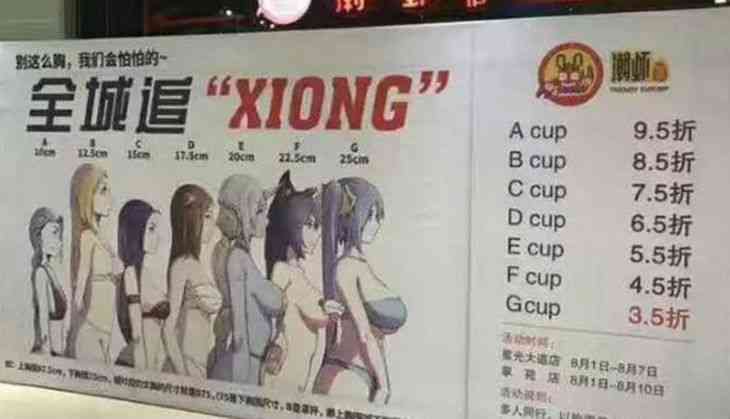 Photo: Qianjiang Evening Post
A Chinese restaurant has come up with a controversial method of giving discounts to its customers. Apparently, the amount of the discount in Hangzhou based restaurants depends on the bra size.
The discount offered by the restaurant called as 'The Trendy Shrimp' ranges from 5% discount to 65% discount.
The place has come under fire for its advertisement that shows women dressed in under garments and the slogan under the cartoon says, "The whole city is looking for BREASTS".
According to media reports, The Trendy Shrimp offers discounts based on women's bra cup size. Women with bigger sizes can avail up to 65% discount.
The advertisement didn't go well with the people, who termed it as disgusting and distasteful. If the media reports are to be believed, locals described the ad as discriminatory towards women.
Following the complaints from locals, the restaurants removed the posters.