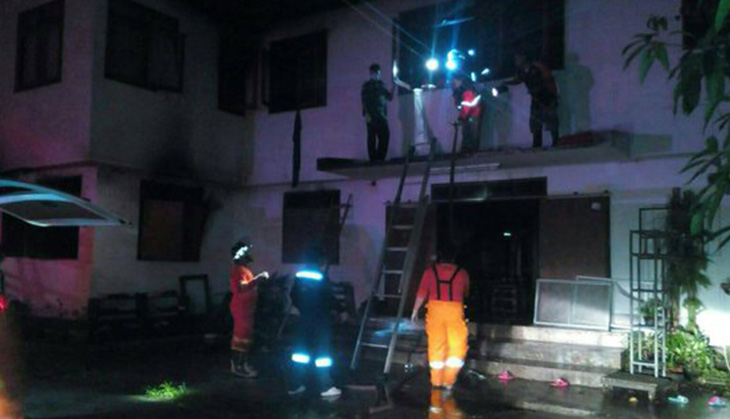 At least 17 minor students were killed in a fire which broke out in a school dormitory in northern Thailand's Chiang Rai province late on 22 May.
The Phuketgazette reported that the fire broke out at the Pithakkiart Witthaya School in Wiengpapao district - a boarding school-cum-shelter for tribal students run by the Patthakit Suksan Foundation. The school is home to a total of 38 girl students between the ages of three to 13. About 60% of the students in the home, which offers free education and accommodation, came from economically-weaker sections from the nearby villages.
While the inferno claimed the lives of 17 students, two of the injured girls are reported to be in a serious condition, authorities were quoted as saying. Two of the students were also reported missing.
An NDTV report quoted Police Colonel Prayad Singsin, Commander of Vingpatao district in Chiang Rai as saying: "The fire broke out at 11pm on Sunday (local time, 1600 GMT). Seventeen girls were killed and two are still missing, with five injured."
According to a BBC report, the deputy governor of Chiang Rai, Arkom Sukapan said that some of the students were able to escape the blaze as they were awake. "But others were asleep and could not escape resulting in the large number of casualties," he told the BBC. While the fire has been put out, media reports claimed that the cause of the blaze has not yet been ascertained.