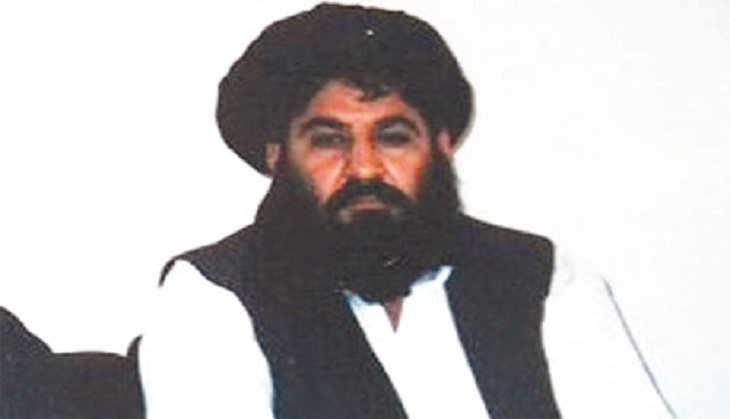 Taliban leader Mullah Akhtar Mansour was reportedly targeted and "likely killed" on 21 May, in a remote area of Pakistan along the Afghan border, by a drone strike conducted by the United States.
Noting that US President Barack Obama had authorised the operation, the US official, who spoke on condition of anonymity, said a second man along with Mansour was also believed to have been killed.
Several drone aircraft had launched a strike on a vehicle in a remote area near Ahmad Wal, a town in western Pakistan. The strike took place around 6 am local time, Washington Post reported.
"Mansour has been the leader of the Taliban and actively involved with planning attacks against facilities in Kabul and across Afghanistan, presenting a threat to Afghan civilians and security forces, our personnel, and Coalition partners," said Pentagon Press Secretary Peter Cook.
"Mansour has been an obstacle to peace and reconciliation between the Government of Afghanistan and the Taliban, prohibiting Taliban leaders from participating in peace talks with the Afghan government that could lead to an end to the conflict," he said.
He, however, said the Department of Defense was still assessing the results of its strike inside Pakistan.
Mansour was the Taliban member who helped coordinate and give shelter to those who were responsible for hijacking the Indian airline flight in Kandahar.
"Since the death of Mullah Omar and Mansour's assumption of leadership, the Taliban have conducted many attacks that have resulted in the death of tens of thousands of Afghan civilians and Afghan security forces as well as numerous US and Coalition personnel," Cook said.
The death of Mansour was hailed by top American lawmakers.
"I welcome the news that Mullah Akhtar Mansour has met his just end. I salute the skill and professionalism of the US Armed Forces who carried out this mission. Their actions have made America and Afghanistan safer," said Senator John McCain, Chairman of the powerful Senate Armed Services Committee.
"I hope this strike against the Talibans top leader will lead the Administration to reconsider its policy of prohibiting US forces from targeting the Taliban," he said.
The Afghan Taliban have however denied reports that its leader Mullah Akhtar Mansour has indeed been killed in the attack, according to a report in Al Jazeera.
According to a report in Xinhua, however, the drone strike killed a taxi driver and a passenger, but not Afghan Taliban top leader Mullah Mansoor.
--With inputs from PTI