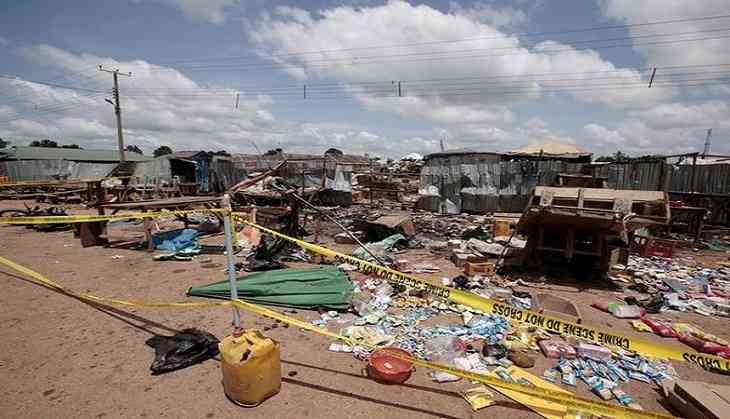 At least 12 people were killed in suicide bombings in Nigeria's Maiduguri city on Monday.
Ten people were killed after a female suicide bomber struck at London Ciki mosque in Maidugur, local media reports said.
In another suicide attack in Molai town, located on the outskirts of Maiduguri, two people were reportedly killed.
-ANI